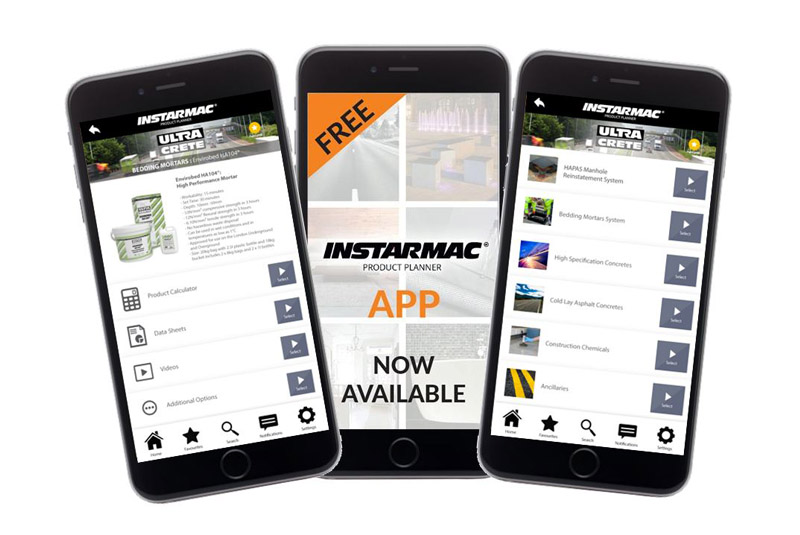 Instarmac has announced the launch of its new product planner app. The app has been developed using the latest development technology and has been designed with its customers' needs in mind.
Have you ever been stuck on site with no internet connection and need to find out how quickly your tile adhesive will set? The Product Planner app is said to provide a solution to such problems.
Each of the company's six brands – UltraCrete, UltraScape, UltraTile, UltraFloor, Wondertex and Granfix – have dedicated product pages allowing the user to find information easily and quickly. What's more, each product has its own enhanced product calculator and technical and safety datasheets which can be accessed and downloaded without the need for an internet connection.
The app boasts many features including tutorial videos, an easy to use search function and a 'Favourites' list where the user can keep a list of their most favoured products and brands, allowing them to access information even more quickly when on-site.
Users can also be kept up-to-date with all the latest product developments at Instarmac via the app notifications.
The Instarmac Product Planner is free to download now.