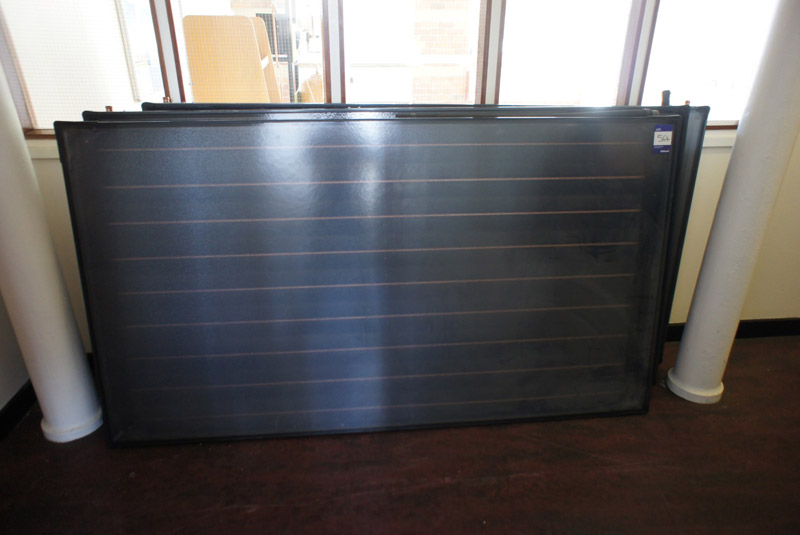 More than 600 individual lots of plumbing and heating, ophthalmic, laboratory and hair and beauty equipment, are to be auctioned off ahead of Bradford College's ongoing relocation to its new £60m David Hockney campus in the city.
The online auction, held by Eddisons, whose national auction centre is based in Bradford, will take place on 21st September. Viewing will be held on 20th September at the college's Appleton Science Building on Tumbling Hill Street.
Plumbing items such as hot water tanks and air conditioning units will go under the hammer, along with office furniture and a full canteen of cookers, dishwashers and other catering equipment. A range of hairdressing and beauty therapy items such as hair rollers and dryers will also feature in the auction.
Jason Pinder, director of machinery and business assets at Eddisons, said: "We are auctioning a really wide selection of the college's equipment, much of which is in excellent condition. As well as the many large items there are also lots of small bits such as pieces of kit and there will certainly be bargains to be had, so it's well worth having a look at our online auction site to check out exactly what's on offer."
He added: "The auction will raise valuable funds for Bradford College as it continues its relocation to its state of the art new campus that has become one of the symbols of the city's regeneration."
Further information on the auction is available from Eddisons at www.eddisons.com/online