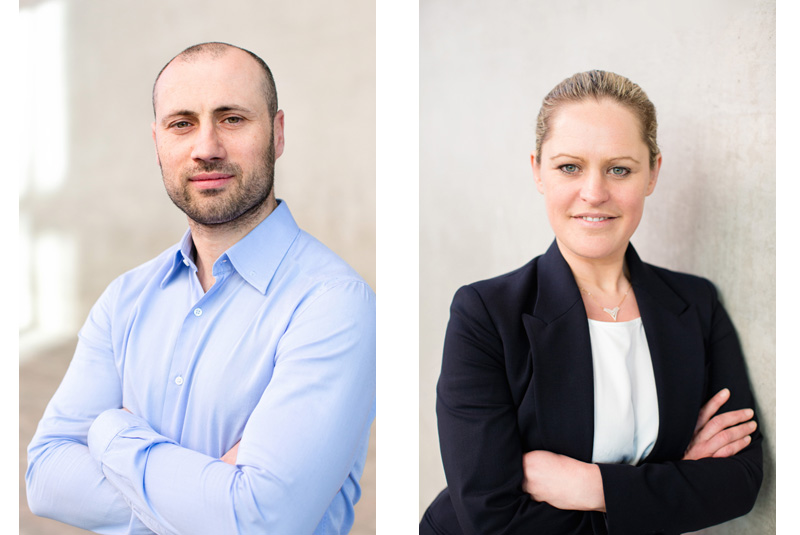 We revisited On Tap Plumbers to find out how the company has evolved since 2014 when we last spoke. James Moore finds out more about its move from the domestic to the commercial sector.
To change is to evolve. That's certainly the mantra On Tap Plumbers has followed, at least. Since we last visited the company – everyone grab your PHPI March 2014 copies – Anne Timpany and Raff Agalliu have moved from the domestic sector into the commercial arena. The company's work covers a variety of plumbing and heating services on larger scale projects and, much like the sites they are now working on, the two believe the company has grown as a result.
Within the tranquillity of the historic town of St Albans, we met with the husband and wife team to better understand the company's new direction. The decision was taken in late 2014 to move solely in to the commercial field, having worked on a couple of prior projects. Anne comments: "There were a number of reasons for the decision – not least that commercial projects often provide guaranteed, longer scale work, with more consistent and standardised working hours." This suited nicely for the couple and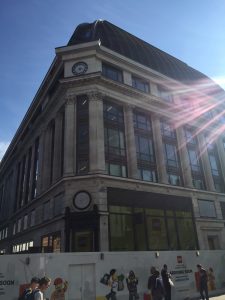 their growing family.
It wasn't just the family that was growing either, but the company too. As On Tap began to garner more customers, the overheads inevitably increased. Working in London, the prospect of having to buy in more vans and transport tools and equipment around – a necessity for domestic work – was not particularly appealing. Anne adds: "As we are now solely focused on commercial plumbing in London with fewer but bigger clients, it means that our tools and equipment are stored securely on the sites being worked on. Instead of driving vans and carrying their equipment, our plumbers can easily take the tube to work."
Crucially for Raff and On Tap's plumbing team, the skills and knowledge needed are very similar to domestic installations, simply on a larger scale. Whilst most of the materials are specified, there is plenty of scope for the team's own expertise to come into play. "For 48 Leicester Square, we specified different pipework, which they listened to and included in the final plans," says Raff. "We're always happy to offer advice where necessary, and believe it allows us to go that extra mile for our customers."
Education, education, education
Of course, such a move would not suit everyone. For Anne and Raff, it seemingly became clear that the commercial sector would work better for them but, for many plumbers and engineers, the domestic sector is as fruitful as ever. Nor does the company dispute this, but there is a concern about the lack of emphasis that is placed on the commercial route for young apprentices and those new to the industry.
"We realised that a lot of time and effort goes into recruitment, so making our people feel valued and included is really important to us."
The two highlighted how the education system was very much geared towards a career in domestic work, yet that when approaching colleges they'd been welcomed with open arms. Some have even said they'd be happy for On Tap to sponsor specific courses for commercial employers, with the logistics of larger scale work predictably being slightly different to that of smaller domestic installations. Raff believes that the majority leave college with a lack of knowledge of commercial plumbing, and the company is on a mission to help educate, inform and promote this important area.
Raff and Anne work hard to push the commercial plumbing route to apprentices – not to steer them away from domestic, but simply to offer and illustrate another option open to them. They're also keen to encourage more women to get into the industry. Whilst support from industry bodies and the Government is needed, the passion the two directors have for the sector is admirable, and is sure to impact on the younger generation they are talking to.
Teamwork makes the dream work
It's not just satisfying customers that's important for On Tap. As the company has grown, it has realised the need to integrate all of its plumbers into the team culture. "We realised that a lot of time and effort goes into recruitment, so making our people feel valued and included is really important to us," says Anne. It also engineers a team ethos, which adds to the working experience – particularly when people are based on different sites to each other."

On Tap now has a dedicated social media manager who supports the business both internally and externally. A company WhatsApp group helps to integrate different teams and promote healthy competition in each other's work – the 'Plumber of the Month' competition is a notable example – whilst proactive social media accounts often add a personal touch to the company's image. There are plenty of shots to be found of the team sharing a drink, their own work or participating in social events, all helping to cultivate a team spirit that the two are rightly proud of.
It is clear then that since we last spoke to On Tap, the company has developed, changed and ultimately grown as a result. As Anne and Raff continue to promote the varying options available to the plumbing trade, they too are helping to future proof for the next generation in the sector. Whether it is via the domestic or commercial route, the two are working hard to do their bit to secure a 'strong and stable' future for the industry.