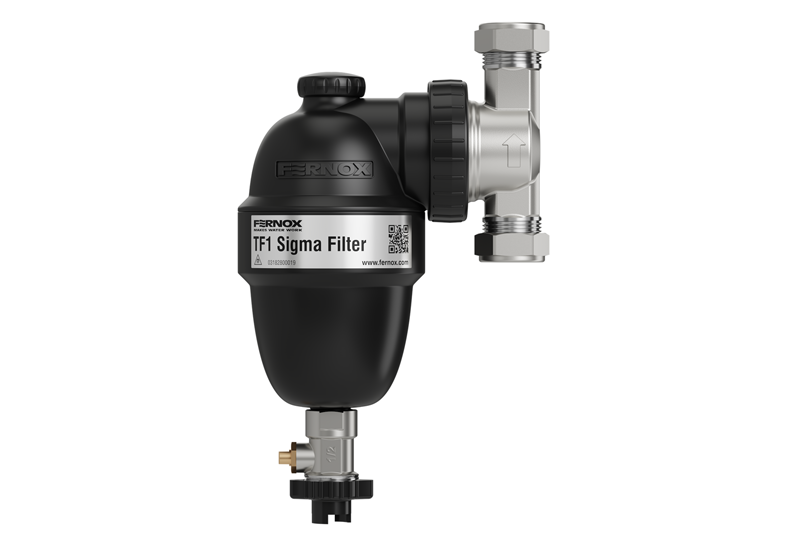 Sam Hayes, Filter Engineer at Fernox, discusses the recent evolution of filters and offers a behind the scenes glimpse into how these innovative products are brought to market.
As technology advances and an informed industry consensus emerges, filtration technology is now a key element in ensuring that boilers remain energy efficient, and also aids boiler and system longevity. In fact, filter technology has become so embedded within the heating industry that it is included in the supplementary information of the Domestic Heating Guide, which states: "A filter can also be fitted to the central heating circuit to help maintain the efficiency and reliability of the system."
Fernox is continuously seeking ways to innovate and enhance its filter offering – with a rigorous R&D and testing process to ensure it continues to deliver filters that offer superior performance.
Identifying a need
Having trusted relationships with installers is crucial in helping manufacturers identify the needs of their customer base. Central to achieving this is the sales team which, through voice of customer, provides feedback to the product management and technical teams – determining the common issues and challenges installers face on site that could potentially be resolved through innovative filter design.
Once a consensus has been reached on the key objectives, a research and development team is deployed to compile product specifications. Installers might be surprised to learn that from here it can be a lengthy process to deliver a reliable filter that both meets all the stringent quality standards and answers market needs.
Product development
As filter technology continues to develop, more emphasis is being placed on how to make a filter not only quick and easy to install but simple to service and clean with no ongoing costs. Listening to the needs of today's installer, how it will fit onto pipework is another consideration for new filter design.
Manufacturers also need to take into account pressure and flow requirements, temperature rating, pipe sizes and fittings required in order to install the filter across a range of systems. Finally, a decision is made on the size of the unit.
Testing
When all factors have been evaluated, the prototype is developed and testing commences. As much as manufacturers are eager to be first to market, the most forward-thinking will conduct extensive and rigorous testing that aims to replicate any circumstance or variable that might occur in the field, whilst also ensuring the product has met all necessary health and safety operational requirements. It is crucial for manufacturers to have their testing processes verified by independent bodies – such as BSRIA – allowing installers to be confident in the integrity of the products.
Filters should be pressure tested far beyond the pressures and temperatures that would ever be present in a central heating system. Leading manufacturers also meticulously test their products on the production line to ensure the highest level of quality and performance. For example, Fernox has developed an automated filter test rig which is capable of pressure cycling between 0 and 10 bar, as well as temperature cycling between -5 and 90°C.
TF1 Sigma Filter
One product that has undergone this extensive development and testing process is the latest addition to the Fernox portfolio – the TF1 Sigma Filter. It is the first sealed composite plastic filter on the market and combines a powerful neodymium magnet with Hydronic Particle Separation (HPS) technology. Incorporating a double radial seal for extra reliability and design integrity is just one of the design enhancements which differentiates it from other plastic filters
The TF1 Sigma Filter's method of capturing contaminants optimises flow trajectories and enables debris to settle at the bottom of the filter for safe removal via the drain valve. This means that it is capable of extracting market-leading levels of system debris, both magnetic and non-magnetic, for rapid, easy and mess free removal.
The TF1 Sigma Filter has been designed to help reduce installation time and provide flexibility. Ideally fitted onto the return pipe to the boiler, the filter can be installed horizontally or vertically on 22 or 28mm pipework in both flow directions and may be positioned at up to 45° angle if required – making it fast to install even in confined, tight or awkward to reach spaces. Additionally, it is supplied with either high quality valves or a slip socket connection, offering the installer a choice to suit all types of installation.
Cleaning the TF1 Sigma Filter is designed to be a fast and tidy process. With no need to remove a lid or dismantle the unit when extracting dirt collected by the filter, the need to replace the 'O' rings is also eliminated; therefore reducing hidden, ongoing maintenance costs associated with traditional lidded plastic filters that require component parts to be replaced when opening the lid for servicing.