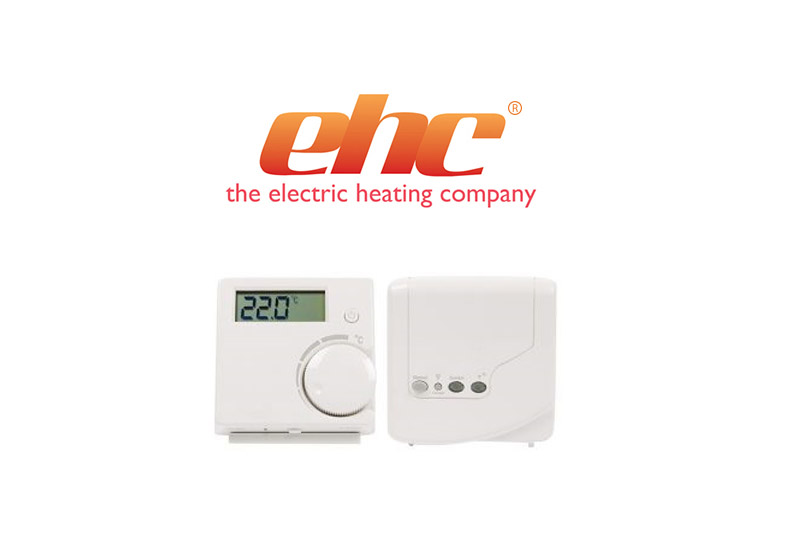 EHC speaks to PHPI about the latest addition to its heating controls range.
At EHC we pride ourselves in keeping things simple; all our heating controls are designed to be clear and easy to use. The right heating controls will let customers keep their home at a comfortable temperature without wasting fuel or heat.
What are the benefits of quality heating controls?
Reduced carbon dioxide emissions.
Save money on heating bills by installing and using controls efficiently.
Scheduled heating and hot water to go on and off when needed.
Select areas of your home to heat and set the required temperature for each room, rather than heating the whole house at the same temperature.
EHC aims for easy to install and easy to use controls
EHC realises that heating controls have to be both easy to install and easy to use. Therefore, EHC has recently introduced a new wireless room thermostat & receiver to its heating control offering. The EHC RF Room Thermostat & Receiver products are pre-configured, making it an easy choice for the installer that will eliminate set up time and will save time and money. The thermostat is supplied with 2 x AAA batteries and a free standing mount that gives the product the flexibility to either be wall mounted or used as a mobile unit.
Key features of the RF Room Thermostat & Receiver include;
Large easy to read digital display and dial (with lock feature)
2°C temperature differential
Temperature range 5 – 35°C
20 metre range
The new EHC RF Room Thermostat & Receiver has the added benefit of being compatible for controlling all types of heating systems – gas and electric included.
For further information on EHC's wide range of Heating Controls please contact us on 01698 820533.