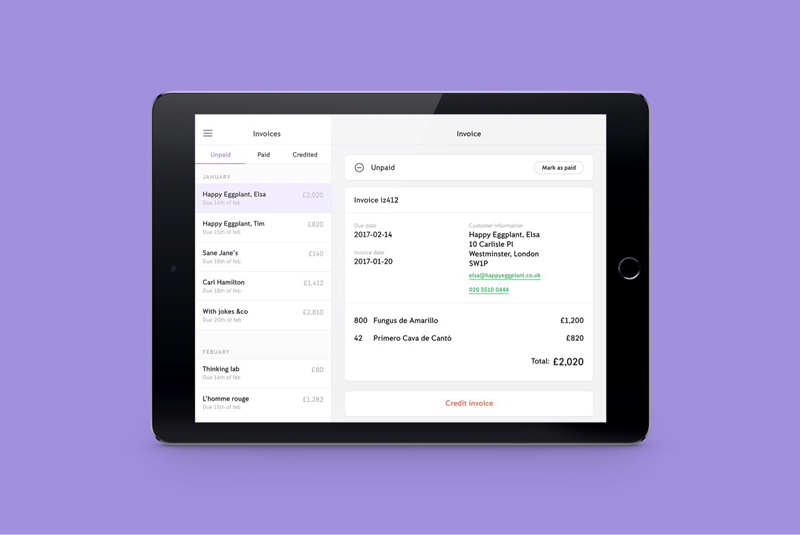 The company talks us through how it aims to support small businesses with their operations.
iZettle empowers small businesses to grow, helping them accept card and cash payments and manage their business operations, in addition to providing services such as small business funding. Small businesses across the U.K. can also now issue invoices through the iZettle app to help manage their cash flow.
JP, founder of Crosstown Doughnuts in London has been using iZettle Invoice for three months: "Invoicing is second nature now – before, our staff had to involve the accounts team in everything. Billing in the app from start to finish saves time for us, and our customers too. All the info is trackable, so it's easy to reconcile and see what's outstanding."
iZettle Invoice is available free of charge to all current customers using the app. New customers can download the app on iOS and on Android to become users and start using the services.
Some of the key features are outlined below:
Invoice in seconds. In just a few clicks, small businesses can create and send professional looking invoices from anywhere within the app.
Get paid, just like that. Online invoices help small businesses to keep their cash flowing. What's more iZettle tracks it all, monitoring which bills have been paid, which are outstanding and which need automatic reminders sent.
Transparent pricing. Small businesses can send an unlimited number of invoices for a fee of only 2.5% per invoice – and their customers are never charged a fee.
Everything in one place. Cash, card or invoice. Small businesses don't have to jump between services to handle sales. They're all in one place, with free analytics and reporting tools to help grow the business.
Bill in advance. Send your invoices to customers and get paid upfront for the larger jobs you do to help manage cash flow.
Jacob de Geer, CEO, adds: "UK small business owners often have to deal with far too much administration, in lots of different places. We want to take the load off and are continuously expanding our product suite to help small businesses get paid, sell smarter and grow their business."
In addition to its card payments services and newly launched product, the company offers a number of financial and commercial services for small businesses.
For more information, visit: www.izettle.com/gb