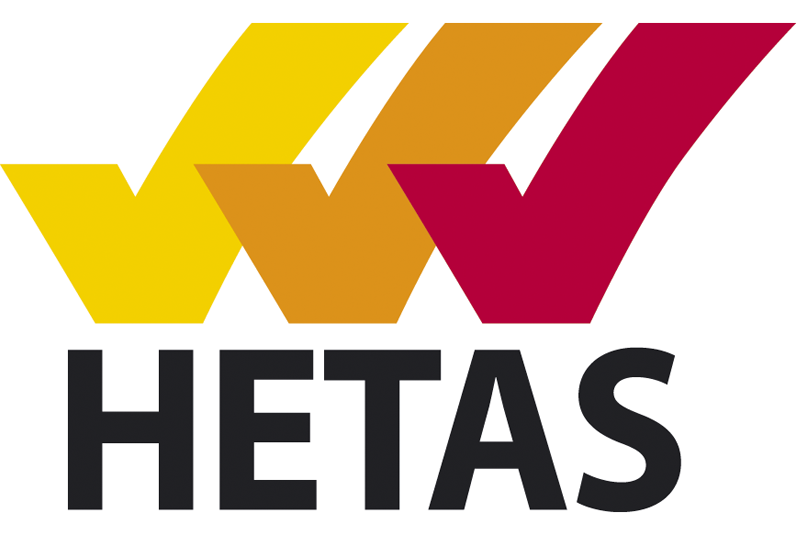 The Energy Labelling directive has been introduced in the UK and Europe to help consumers make informed choices on solid fuel appliances in relation to the efficiency of the appliance. With the first of the new Energy Labelling requirements for solid fuel appliances coming into effect in April, HETAS has compiled a guide to help installers and manufacturers get to grips with the changes.
"The new Energy Labelling directive affects both installers and manufacturers," says Bruce Allen, CEO of HETAS. "While the new legislation has been brought in to make consumer choice on appliances easier, manufacturers will need to ensure that their products are appropriately labelled, and installers will need to have a good understanding of the requirements to ensure commissioned installations are in compliance."
Energy Labels which can already be found on a number of domestic appliances such as refrigerators offer a ratings score based on the overall verified efficiency of the appliance. Bruce continues: "Energy Labels are an important tool for consumers to determine whether a product will cut their carbon footprint and save them money on energy bills."
This April, the Energy Labelling directive was implemented on independent boiler appliances and come January 2018, roomheater stove appliances will be required to comply with the new legislation. Woodburning and biomass appliances will likely be categorised as an A rating due to their renewable and zero carbon characteristics. Appliances capable of burning solid mineral and other fossil fuels such as gas and oil are likely to be classed lower.
To help ensure the new regulations are being met, the European Commission has created an "Energy Label Generator" which manufacturers and installers can use. Bruce comments: "The user simply fills in the relevant performance details of the appliance to generate the applicable Energy Label in a PDF format which can be printed and passed onto the installer or consumer." HETAS has also developed a range of calculator tools and guides which can be found in the members' technical area on its website: www.hetas.co.uk/members-area/
"These calculations can be used by manufacturers to calculate an accurate Energy Efficiency Index (EEI) for each specific appliance sold as calculations for independent boiler appliances are different to that of roomheater stove appliances. Our online tools will also aid installers in determining energy efficiency ratings on system packages. System packages which contain multiple technologies within the scope of the directive (supplementary heat sources, hot water storage, temperature control devices and/or solar panels) will be affixed with a label based on the energy efficiency of the complete package. This will also indicate the energy rating of the solid fuel appliance," Bruce adds.
It is the manufacturer's responsibility to ensure an eligible label is affixed to all solid fuel and biomass products and that the labels meet the required design parameters detailed in the directive. Bruce continues: "It is worth noting that any new applications on the HETAS approved product scheme after April will require an Energy Label to be submitted with the Product Fiche which provides critical performance information for the purchaser or installer. For existing products listed with HETAS, a copy of the required information will be requested at the time of renewal of listings in the HETAS Guide at the end of this year."
For installers, it's important that they understand what the Energy Labelling requirements represent to support customers with appliance selection and choice. "Consumers will want to know what a higher rated energy labelled appliance will mean for them. Installers will need to know what to look out for in ensuring compliant solid fuel appliances and boiler systems are being purchased from reputable suppliers," Bruce adds. All Energy Labels will be associated with a relevant reference number, allowing installers to track energy ratings back to the supplier/manufacturer should any queries arise during installation.
For more information on the Energy Labelling requirements, advice and downloadable guides, HETAS members should visit the technical area on the website: www.hetas.co.uk/members-area/