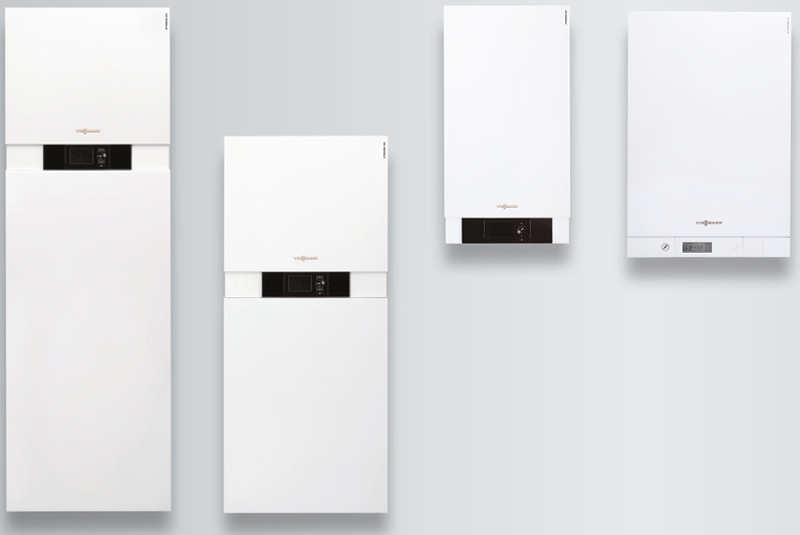 Viessmann has recently been awarded the Which? "Best Buy" boiler brand, and is set for a new sponsorship venture into the FIA Formula E Championship.
Which? "Best Buy" boiler brand
Viessmann has been named as a Best Buy gas boiler brand by Which?, one of the UK's largest consumer organisations. Viessmann is praised as "the most reliable" of all brands and "well-liked by owners and respected by the professionals too", according to responses.
This glowing assessment is the result of a survey conducted earlier this year which questioned 9,610 boiler owners and 219 Which? Trusted Traders heating engineers throughout the UK. The survey sought the views and experiences of consumers who actually own the boilers and obtained from engineers an in-depth picture of build-quality, availability of parts and spares, ease of repairing and servicing, and how likely they are to recommend a boiler from each brand.
The company achieved a score of five stars for brand reliability and customer satisfaction, and four stars for build quality. Viessmann's overall brand score – based on reliability, customers' scores, and engineers' views – was 84%.
The latest issue of Which? magazine reports: "Viessmann has been on the cusp of being a Best Buy boiler brand for the past few years, and 2017 sees it deservedly crack it. Its reliability score is the best of any brand. Two-thirds of owners would definitely recommend their boiler to a friend. Engineers are positive about Viessmann too."
The survey found: "there is a huge difference in reliability, customer satisfaction and what engineers make of the best and worst boiler brands." It concluded that buying a boiler on price alone is likely to be a false economy because customers could save £233 over six years by opting for the most reliable brand over the least.
The magazine advises: "The top three boiler brands in our survey do tend to cost a few hundred pounds more than the least reliable ones. We do think the extra cost is worth it though – particularly when you consider that the cost of a boiler tends to be only a small part of the overall installation cost."
Graham Russell, Viessmann Managing Director, commented: "We're proud to have received this recognition of our Vitodens boilers' high standards. Becoming one of only two gas boiler brands recommended by Which? will go a long way towards engendering trust with consumers who may not yet be familiar with the Viessmann name. We hope this will also encourage more engineers who haven't yet worked with our products to give them a try."
FIA Formula E Championship sponsorship
The Viessmann Group, is also set to be an Official Team Partner of Panasonic Jaguar Racing Team in the FIA Formula E Championship, from the 2017/18 race season. The business's involvement was announced at the official team launch in Coventry on September 21st.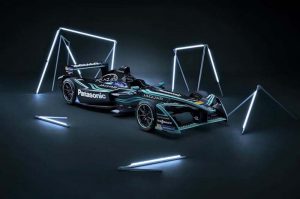 In its' centenary year, Viessmann sets forth "into a new century". Like many global companies, the company is undergoing comprehensive technological and cultural change: "Within a few decades, we will finally say goodbye to the oil age. The FIA Formula E Championship is a strong symbol for this change, and the partnership with Panasonic Jaguar Racing is going to make our own progress on this path visible," says Maximilian Viessmann, member of the Viessmann board of directors. "We are happy to be a part of this movement, and we are looking forward to the first season together."
The business has a strong sports sponsorship heritage and has a decades-long commitment to Nordic winter sports, which has significantly increased brand awareness on an international scale, it says. Now, the Viessmann white double "s" against a black background will attract attention and find a new platform for its innovative products from new audiences via Formula E.
"Formula E is not only about competing drivers and the power of their cars," says Maximilian. "At the same time, it is a race for efficiency and the best energy management. These are precisely the fields that are the driving force behind Viessmann's development."
At the start of the Formula E season in Hong Kong on December 2nd/3rd 2017, the Panasonic Jaguar Racing I-Type 2 presented on Thursday will be doing its first race laps carrying the logo. After further races in Morocco, Chile, Mexico and Brazil, the Formula E will arrive in Europe in April 2018. On May 19th, Germany will host a Grand Prix where Viessmann will offer fans a way to experience its products, trackside.