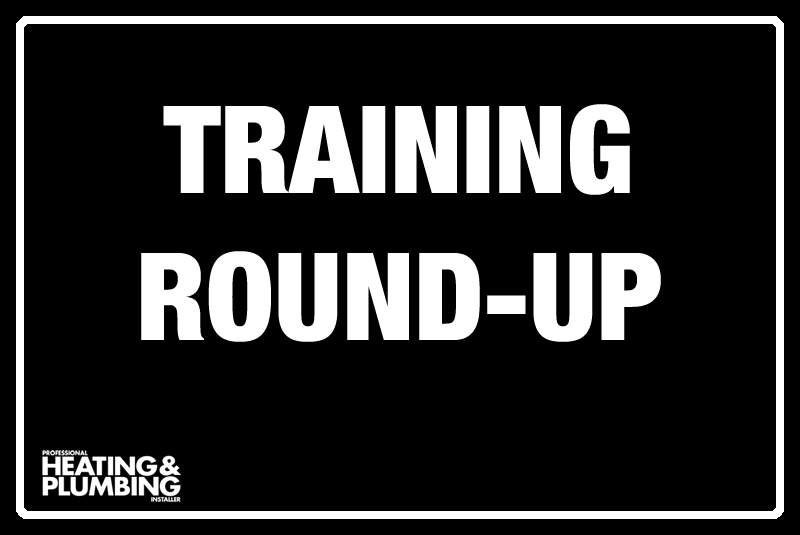 PHPI rounds up the latest training and professional development courses available for installers throughout the UK.
Calderdale Gas
Calderdale Gas, which showcases a range of Sime domestic gas boilers, is set to expand after a successful year. The facility launched in May 2018 ready to train new engineers and support the skills development of existing engineers.
The centre has run a variety of courses since then using the Murelle One HE, Murelle Advanced HE, Murelle Elite HE 30 combi and the Elite HE 35 System T model.
Director Raman Mistry said: "The new place will be bigger, offering us more space and more classrooms to extend our provision. Sime has supported us right from the beginning – training students, providing us with boilers and offering lots of support."
The centre runs courses for people who want to become gas engineers and for existing gas engineers who must re-sit their qualifications every five years. Courses offered include: Initial Gas Qualifications for new entrants, ACS Domestic Gas Initial and reassessments, smart metering, LPG gas training and assessments, boiler servicing and fault finding, 18th Edition Electrical, hot water storage systems – unvented systems, water regulations and legionella.
It also runs add-on courses for service engineers, including training in dealing with asbestos and implementing energy efficiency and will soon be offering commercial catering and heating courses too.
The new training centre will continue to use Sime products, but also offers electrician qualifications alongside gas.
www.calderdalegastraining.co.uk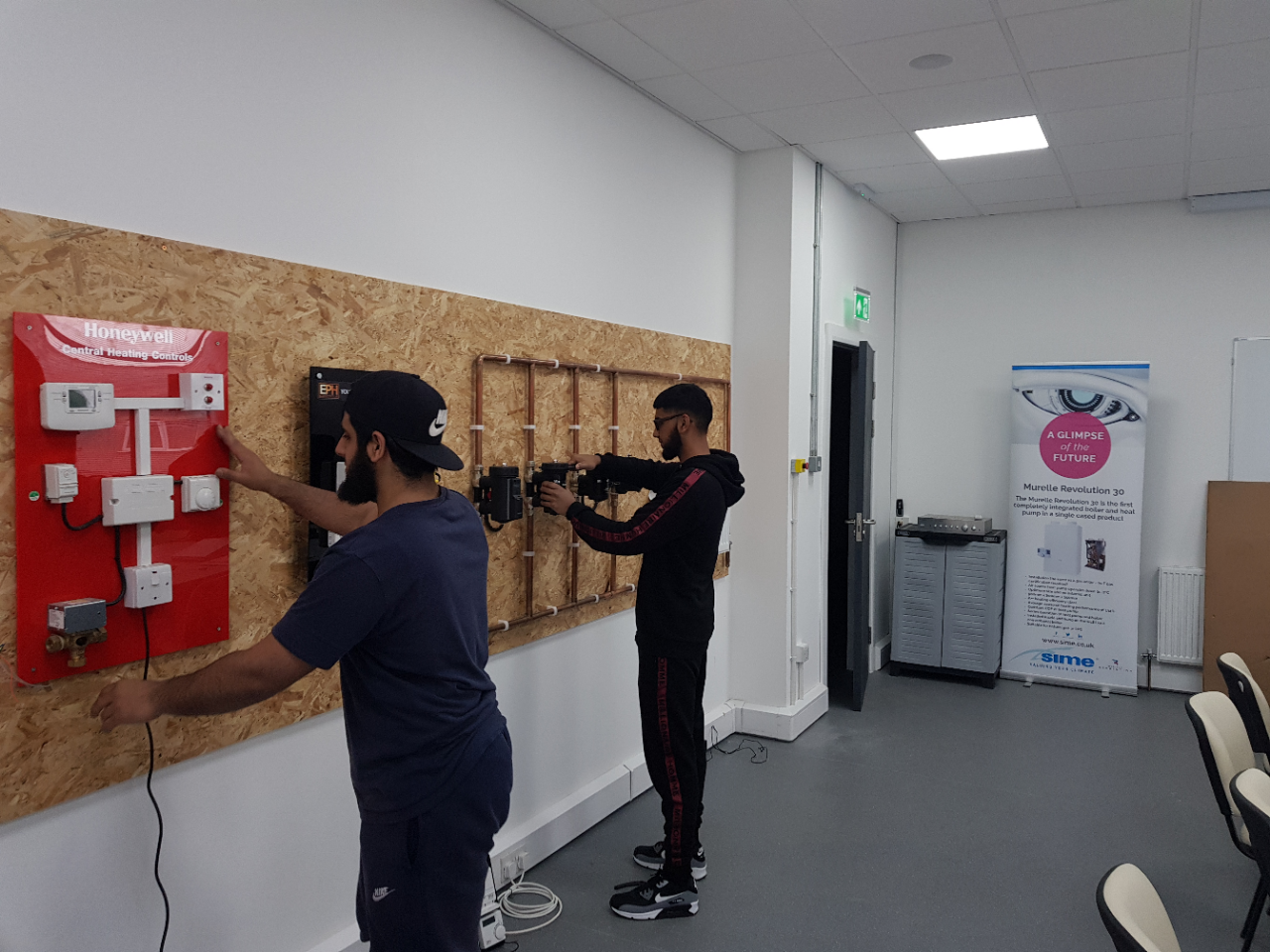 Watts Industries
Watts has underlined its commitment to growing its UK business from St Neots by opening a new bespoke Training Academy at its head office.
Munish Nanda, President Americas and Europe, and Managing Director, Nigel Woods, led the opening ceremony for the new training facility, which will enable customers to connect with the company, learn and, in future, undertake CPD work.
Two long-serving employees, Trevor Harling and Sue Barnes officially opened the Academy and began the celebrations by cutting a cake in recognition of their long service and commitment to the company.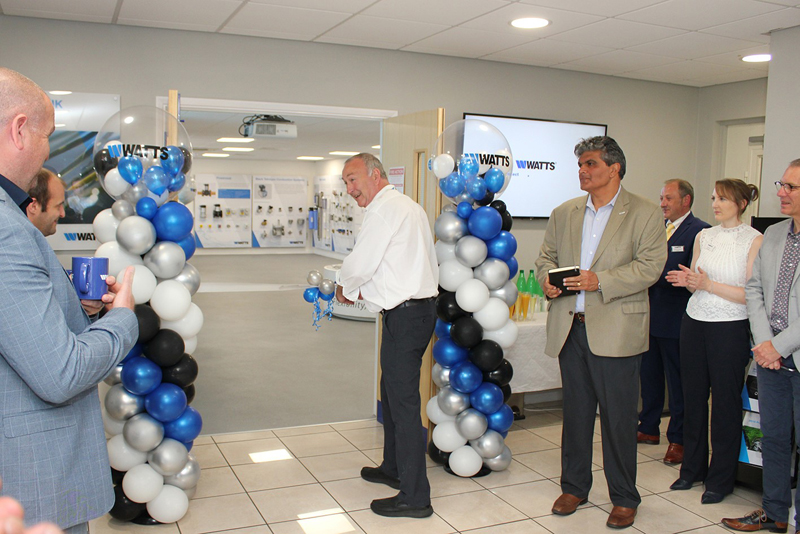 Salamander Pumps
Salamander Pumps has launched a new online learning tool, 'eSchool', featuring a host of helpful training modules involving games, interactive imagery and animated technical videos, for installers and students alike.
The eSchool will help installers and college students learn more about Salamander's products, their applications and best practice for installing the company's range of shower and whole house pumps.
Developed in conjunction with the CIPHE, the training courses can be accessed via the link below or through Salamander's Installer Hub. The courses have been supplied to City and Guilds to benefit training within the industry, and to support the development and training of industry professionals.
By registering for Salamander's free Installer Hub, installers can also earn points for each pump they install, which can then be exchanged for high street vouchers. As well as this, installers will have the option to feature on Salamander's Installer Map if they register their training module scores, allowing them to be more visible to homeowners.
The eSchool categories feature modules such as Gravity Systems and Solutions, EVE Product Training, and HomeBoost Product Training.
The training modules feature a range of interactive activities, from technical animated videos, games, interactive imagery and multiple-choice tests. Participants will need to achieve a score of at least 80% to pass but may have as many attempts as they like, with their highest score being recorded.