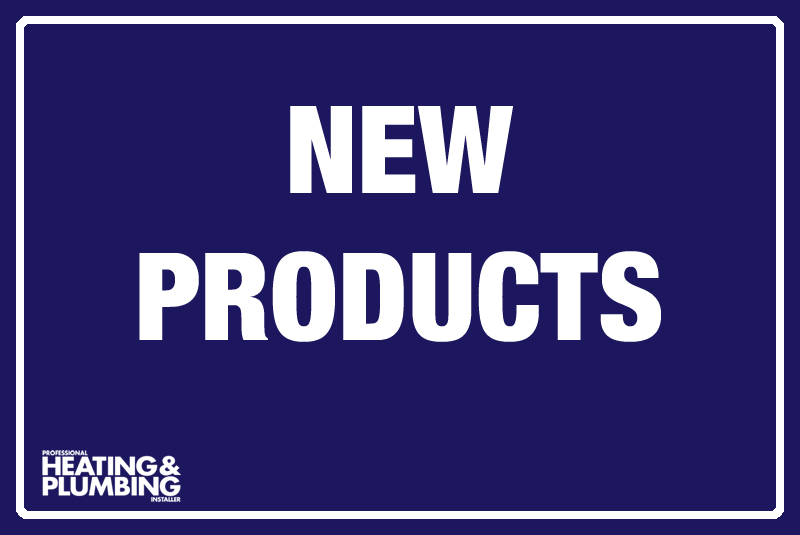 Armorgard
TrekDror
With the introduction of a versatile tool storage system for use in vans, Armorgard, which manufactures tool safes such as the StrongBank and TuffBank for site usage, has introduced TrekDror. The system is described as lightweight, strong, modular and stackable and is designed to fit into smaller spaces, such as under a shelf or between wheel arches.
Drawers are secured by five-lever deadlocks and have removable partitions and the units can also be fixed down as an extra security measure. The TrekDror can be offered as a hire or sale item and is available in three different sizes.
www.armorgard.co.uk/prod/trekdror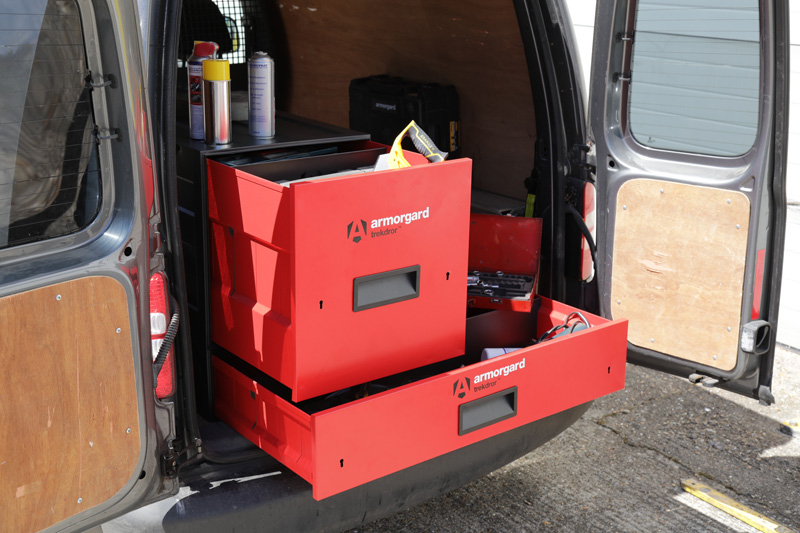 FLIR Systems
T840 thermal camera
Adding to its T-Series family, FLIR Systems has launched the T840 thermal camera. The high-resolution camera offers a bright display and an integrated viewfinder to enable professionals to find and diagnose failing components in any lighting conditions. The 464×348-resolution incorporates FLIR advanced Vision Processing, including MSX image enhancement technology, UltraMax, and proprietary adaptive filtering algorithms.
The T840 also offers an optional 6-degree lens that allows professionals to capture accurate temperature measurements on small targets at far distances. Wi-Fi streaming to the FLIR Tools app makes it simple to survey issues in real time, while in-camera GPS automatically tags image files with geolocation data to simplify identification and ensure precise documentation.
www.flir.co.uk/products/t840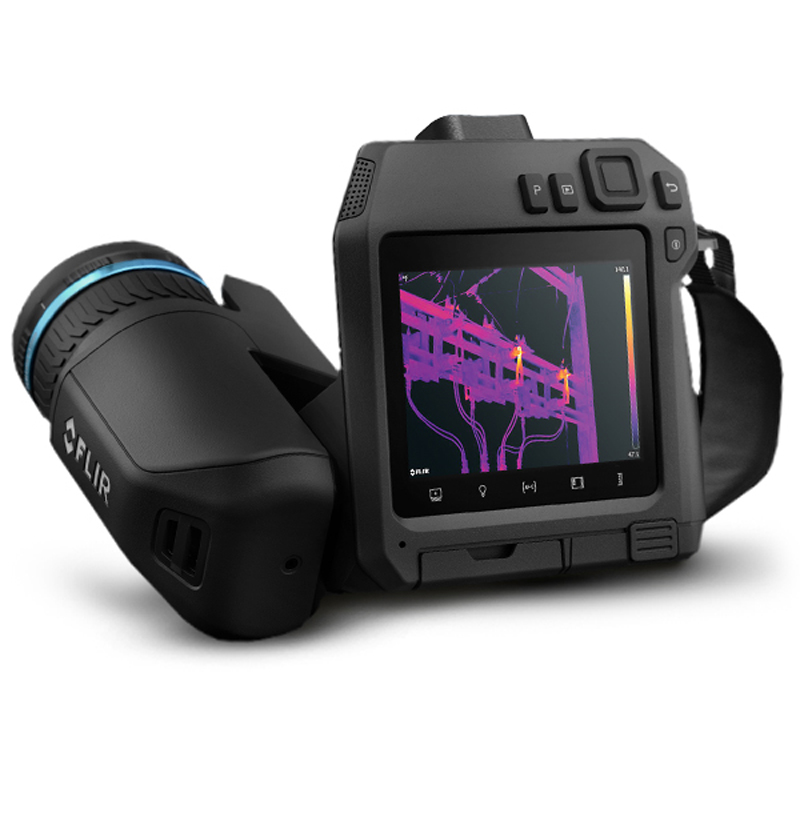 Logic4training
Guide
To help domestic installers succeed in the commercial building construction industry, Logic4training has launched a new free guide. The Ultimate Guide to Careers in the Commercial Sector examines the logistics and culture of the commercial sector and offers practical advice.
A comprehensive and free resource, the guide features information and advice on how to successfully transition from domestic to commercial, including: how to prepare and submit a bid for tender; finding work and building relationships; and demonstrating competence, compliance and health and safety. Logic4training's guide is said to be an ideal resource for domestic heating installers considering a move into the commercial sector, or for existing commercial installers who want to improve their services.
www.logic4training.co.uk/guides/logic4training-guides-the-ultimate-guide-to-careers-in-the-commercial-sector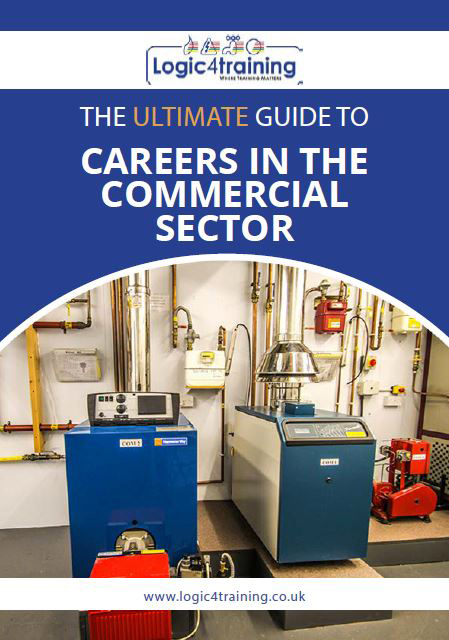 HETAS
Guide
A vital tool for HETAS Approved Installers and Retailers, the company has announced the publication of a fresh new HETAS Guide for 2019. The guide features information on approved appliances and equipment and aims to assist consumers in making sure they get expert advice and the right appliance for their home.
Feedback from industry emphasised there was still very much a need to produce a hard copy in addition to a digital version, which can host a wide variety of search options. Alongside the main printed HETAS Guide, the website offers manufacturers a "mini guide" – a version which will only include their appliances, as well as some useful supplementary information.
www.hetas.co.uk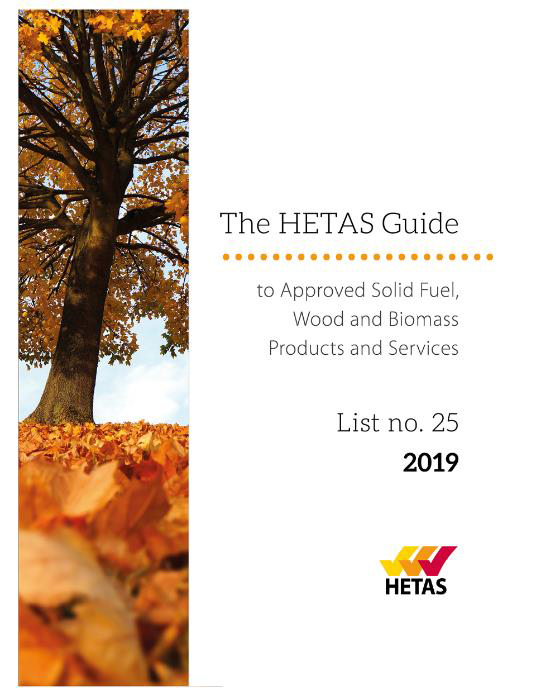 Van Vault
VaultLock
As part of its drive to tackle tool theft crime, Van Vault has launched eight new products, including the traditional box style containers and the easy to use drawer sliders. Following 18 months of development, the products have been upgraded, as well as independently tested and certified by Sold Secure – an independent test house for security products owned by the Master Locksmith Association. In addition, Van Vault is said to be the first vehicle storage product to be accredited by Secured by Design – the UK's Police approved standard.
All of the key areas of attack have been strengthened, including a cross bar reinforced lid which is reportedly next to impossible to prise open. A new VaultLock locking system has also been introduced which sits deep within the body of the box, shielded by a hardened steel plate, protecting from drilling, picking and cutting. The products now also come with an anti-theft fixing kit to ensure they can be properly mounted to the vehicle floor.
vanvault.co.uk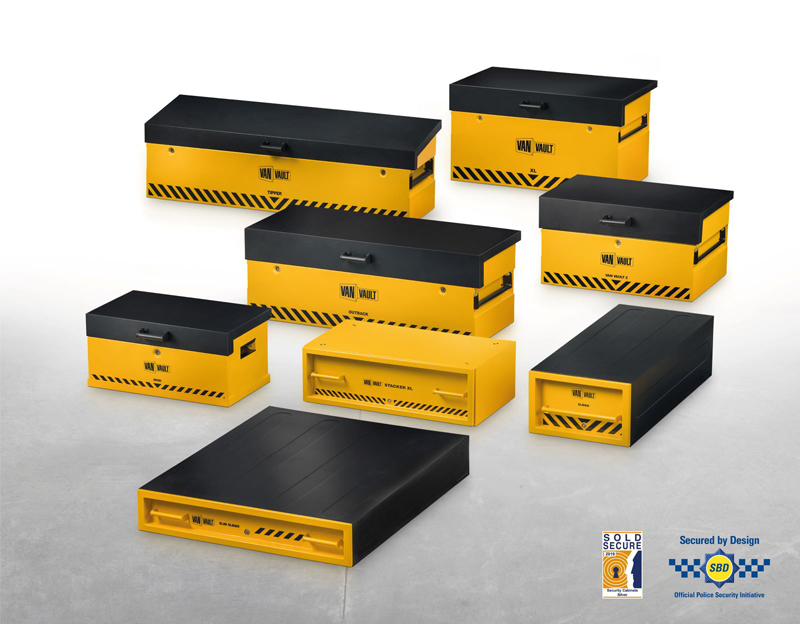 Artline
EKPR
Designed with all manner of tradespeople in mind, Artline's new EKPR series of marker pens has been created to make an appropriately bold mark on tough surfaces including fencing, piping, metalwork, stone and concrete.
Each of the seven markers in the EKPR series also boasts a colour-coded barrel to make selection from the tool box simple. Markers in the range include: General Purpose Marker; Exterior Marker; Builders Marker; Concrete Marker; Plumbers Marker, which writes on most wet surfaces including copper, plastic and most types of metal; Electricians Marker; and Gardeners Marker.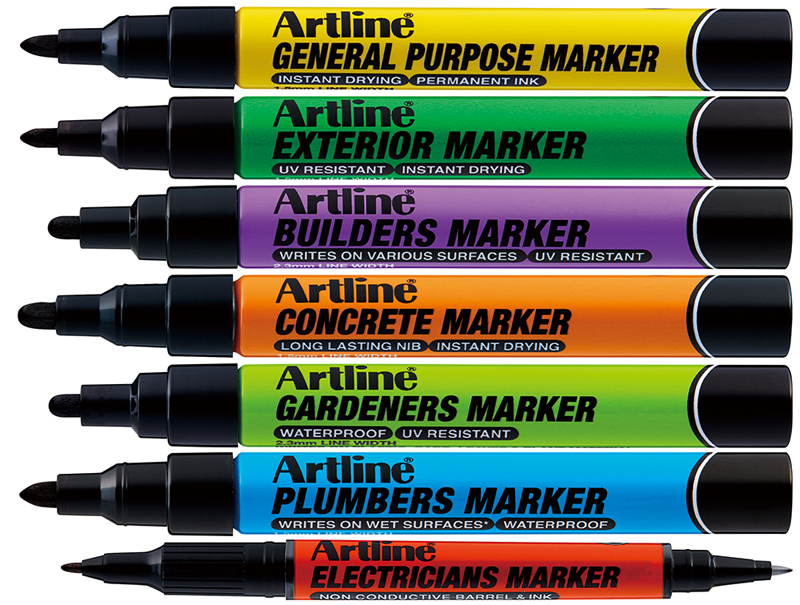 HiKOKI
12V Peak Slide cordless tool series
Featuring a range of slimline batteries, HiKOKI Power Tools has launched its 12V Peak Slide cordless tool series. The new 12V range is said to be ideal for professional users who need to work in confined spaces, over long periods of time.
The slimline slide 12V battery range powers the DS12DD brushless cordless driver drill, the DV12DD brushless cordless impact driver drill and the WH12DD brushless cordless impact driver. The compact batteries make the tools lightweight and easy to handle with none weighing more than 1.2kg. HiKOKI has also launched a new charger for the 12V battery series.
www.hikoki-powertools.co.uk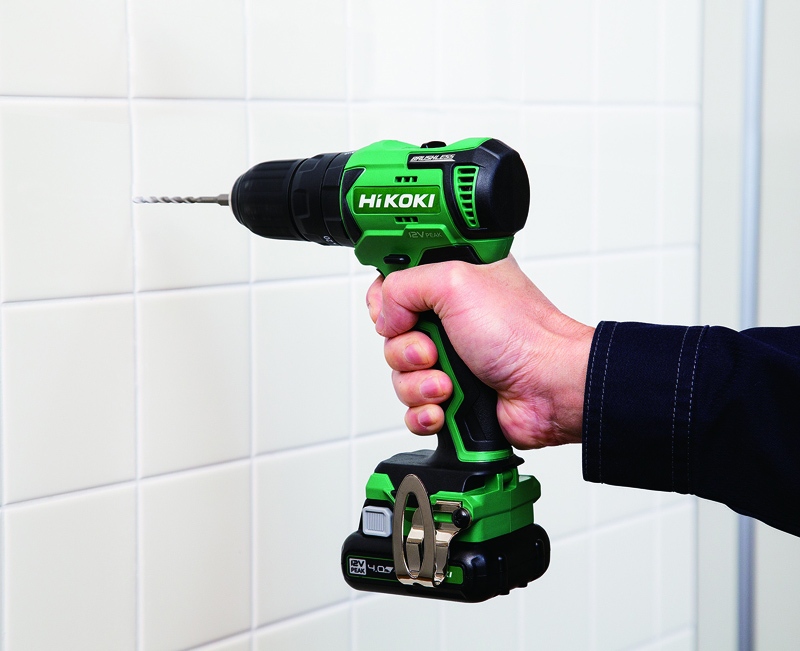 Knipex
71 01 160 CoBolt S Compact Bolt Cutter
Ideal for cutting nails, bolts and rivets in tight areas, Knipex has launched the 71 01 160 CoBolt S Compact Bolt Cutter. The pliers feature a lever action mechanism which is said to provide a cutting performance 30 times higher than hand force applied.
The CoBolt S Compact Bolt Cutter features a heavy duty, induction hardened cutting edge for thin, hard wire, screws and springs with no slipping of the material to be cut due to its lasered cutting edge. The tool offers high cutting performance in a convenient length of 160mm and cuts wires, bolts, nails and rivets up to a diameter of 4.4mm.
www.knipex.com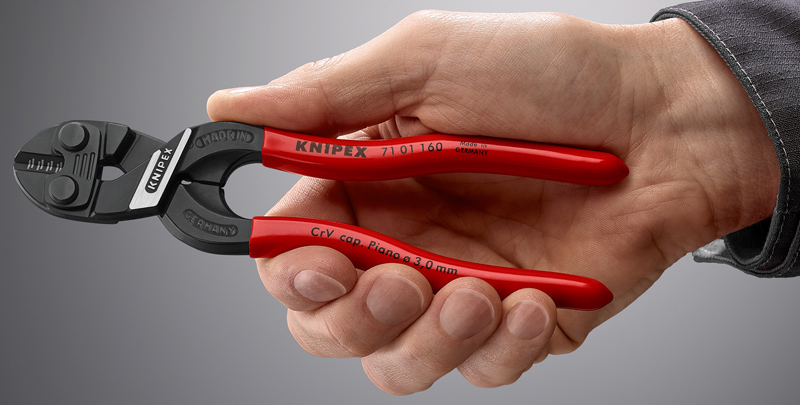 CertOn
Document storage
Boyd Goulden has created a system to help safeguard all documents relating to safety around the home. CertOn is a paperless document storage system that allows homeowners to upload and store all relevant documentation.
Through the issue of a unique QR code linked to the property, CertOn allows installers to use their own smartphone or tablet, to read the code and access all important documents instantly. CertOn acts as a digital store for documents such as electrical certificates, gas checks, fire safety, Fensa, building notifications, warranties, and much more.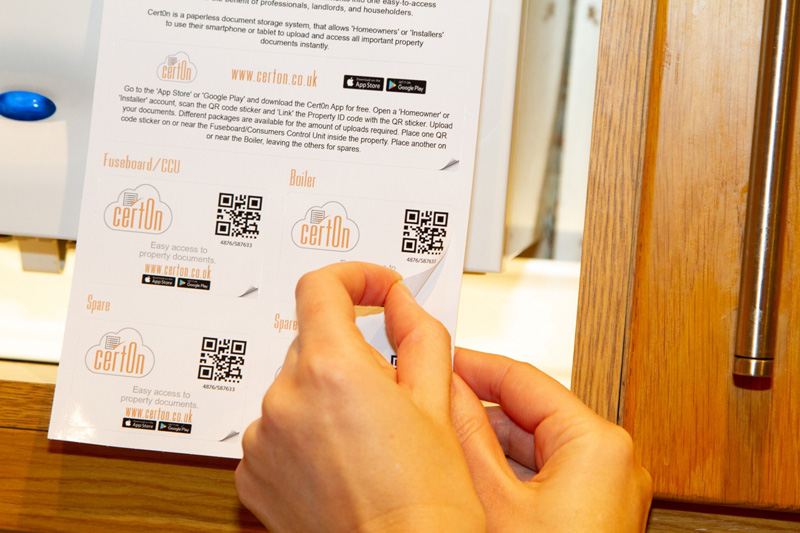 Mascot
Casual
Introducing an everyday shoe which can be used across many different roles, Mascot is launching the F0900-907. The F0900-907 is a lightweight shoe with a soft and flexible design and is part of a new footwear collection called Mascot Footwear Casual.
The new collection is said to offer classic and stylish trainers which set themselves apart from other Mascot shoes by their lack of toe caps, midsoles and other safety features. Instead, the shoes boast comfort with their low weight of less than 300g, an upper material in suede and a sturdy outer sole made of rubber.
www.mascotworkwear.co.uk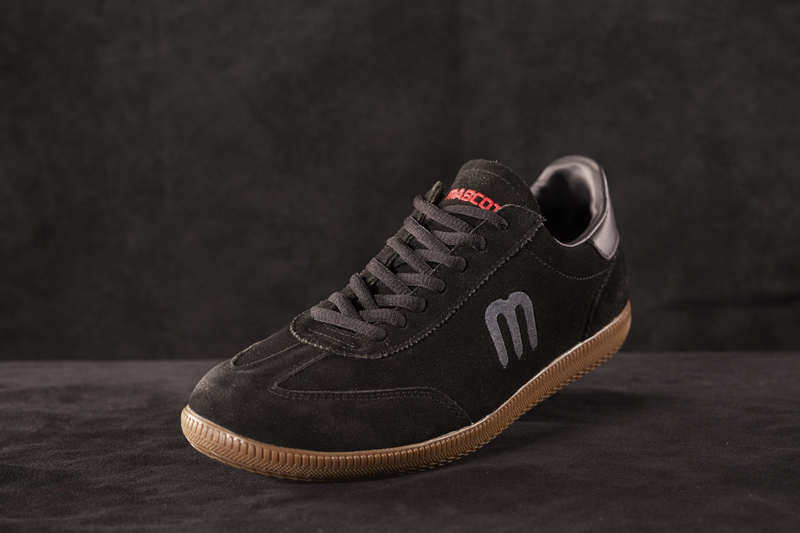 Snickers
FlexiWork Stretch Shorts
The fabric technology in the design of the new Snickers' FlexiWork Stretch Shorts for men and women are said to set this range apart. The shorts are designed to be ideal for working in the warmer months, delivering flexibility and comfort.
The lightweight work shorts come in a hi-tech body-mapping design and are made from a self-ventilating stretch fabric with Cordura reinforcements for all-round mobility and durability. They have been specially designed for the fast-paced professional who is always on the go, says Snickers.
www.snickersworkwear.co.uk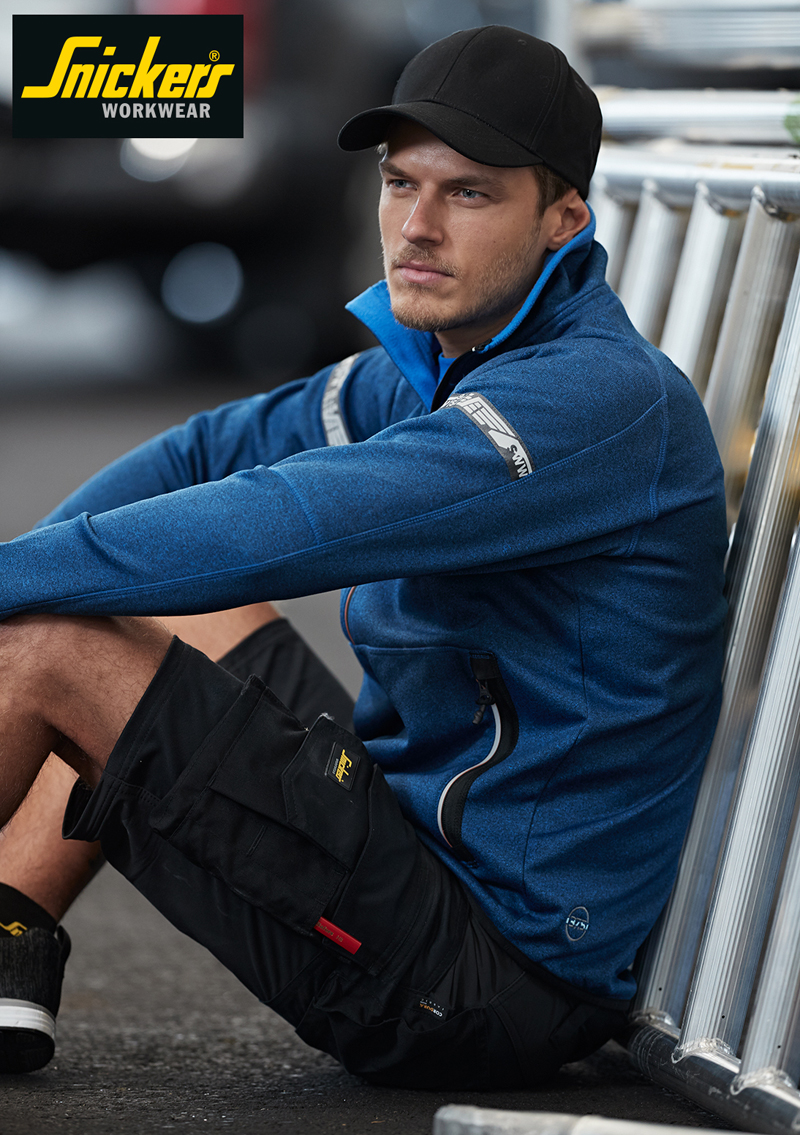 Wiha
ElectricVario
Promising to deliver the right move no matter what type of fastening is involved, Wiha is presenting a new line-up. The ElectricVario Family is a system comprising of 83 tools which can be fully combined with one another. In addition to many new 'signings', the newly announced Wiha team also includes existing Wiha solutions in different set compilations.
Launched under the heading 'Professional football', the extensive campaign bears its own campaign logo, which will make it easy for users to recognise all the different 'team mates' (tools) in the future.  Wiha has divided all 83 items into playing positions, including products in defence, midfield and attack, depending on their properties.
www.wiha.com/evf