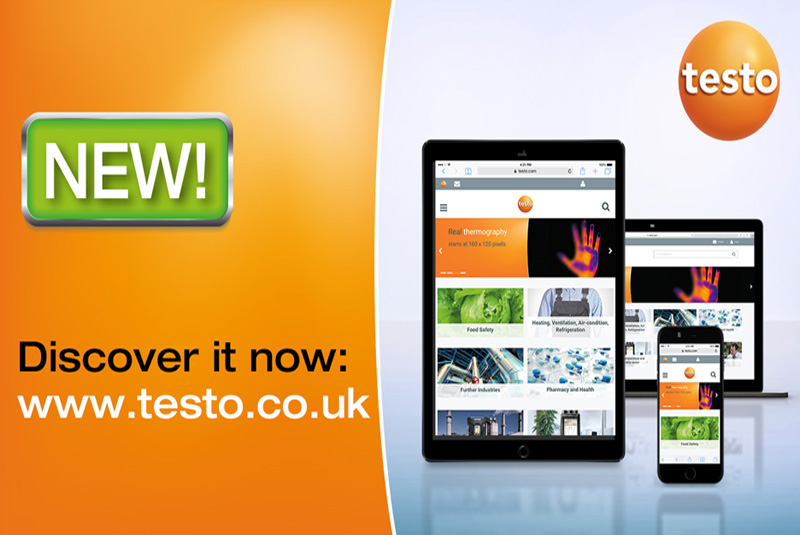 Testo has announced a new website for the UK – www.testo.co.uk  
With customer convenience and usability said to be at the forefront of the design process, the company believes the launch means that customers will be able to find the perfect solution for their application more easily than ever. It boasts a more extensive list of products, brand new content and a host of new features.
The new and improved website has an even broader range of products available, plus new, in-depth and interesting content for Testo equipment enthusiasts. It will act as something of a 'content-hub', with up-to-date insights and solutions, for specific industries. This marks a new level of application specific content for UK users.
Thanks to its new 'Responsive Web Design' feature it's also 100% mobile friendly, so will look great on smartphones or tablets.
The search function has further been improved. Thanks to specific filters, users can now find the product or download what they're looking for more efficiently.
Testo's current site www.testolimited.com will continue to run alongside it, becoming the 'Testo UK Shop'. This means customers will still be able to purchase their products directly online, taking advantage of any exclusive special offers or demo kit sales.