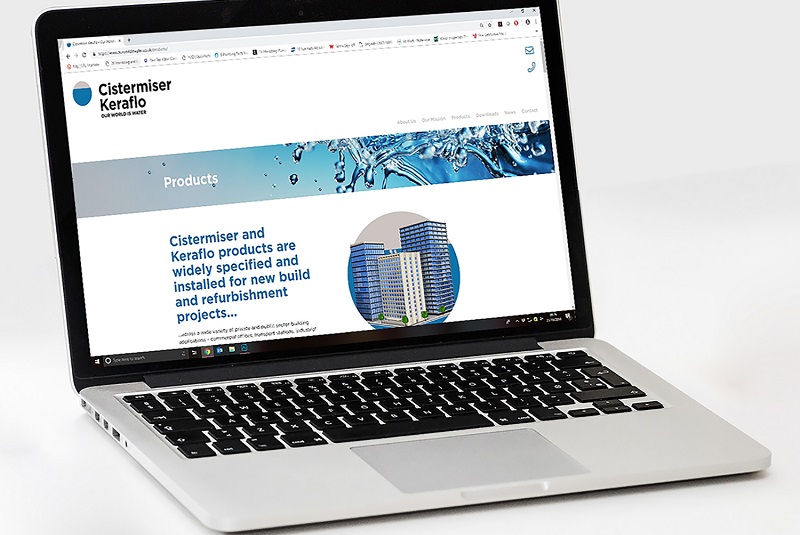 Cistermiser and sister company Keraflo Ltd are jointly presented in a new corporate website, www.ourworldiswater.co.uk, which reinforces a shared commitment to producing smart, efficient water management solutions that optimise control, deliver savings and help to ensure the safety and preservation of the earth's most precious resource.
With their headquarters and manufacturing centre in Woodley, Reading, the two companies boast proud histories spanning over 35 years of service to the UK construction industry.
"Together, Keraflo and Cistermiser can combine to provide well-engineered water efficiency solutions from tank to tap," says Marketing Manager, Mark Schlotel. "Our new aspirational website celebrates this holistic vision and is designed to quickly inform digital visitors about the breadth and scope of what we do, before linking to specific branded websites such as cistermiser.co.uk, keraflo.co.uk, combimate.co.uk and linkthru.com where technical product details are presented in depth."
The website includes a handy Downloads resources section where the very latest Cistermiser and Keraflo-branded specification catalogues can be accessed, alongside thought leadership documents that serve to underpin the shared business focus.
"A UK manufacturing tradition lies at the core of our two businesses," continues Mark. "We are passionate about designing increased levels of intelligent data provision into our products, to significantly add value and inform end-user clients with powerful insights about their water systems. This forward-looking emphasis means that exciting times undoubtedly lie ahead for Cistermiser and Keraflo, as we deliver new products and services. Ourworldiswater.co.uk both confirms and celebrates this vision."