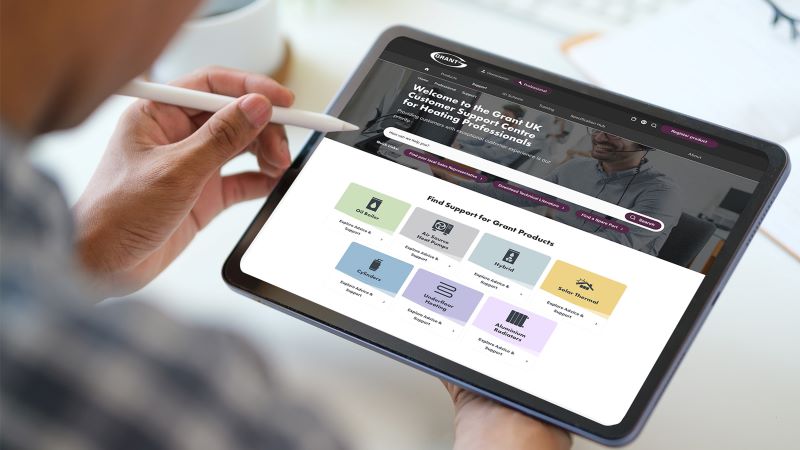 Two new features have been added to Grant UK's website, designed to enhance the level of online support it provides to customers. The new Customer Support Centres – one dedicated to homeowners and a second dedicated to engineers, installers and heating professionals – are online hubs created to provide post-installation care, advice and maintenance support for Grant products. 
Each Centre is situated within its respective audience's section of the Grant UK website. The support provided is tailored to its audience with how-to videos and guides available for homeowners and more technical, step-by-step content for Professionals.  
A new interactive map forms part of the Customer Support Centre for Professionals whereby visitors can select their county to find their local Grant UK Sales Representatives. There is also a quick link to the Spares online catalogue, where engineers can turn to in order to search for parts and spares.  
"We are incredibly pleased to unveil the Customer Support Centres which are now live on the Grant UK website," commented Anna Wakefield, Head of Internal Sales and Marketing at Grant UK.  
"We hope that each of these online hubs will provide end-users and their installers with a broad range of resources to help them look after and maintain Grant heating systems. From our oil boilers and air source heat pumps through to the solar thermal, cylinder and heat emitter ranges, our new Customer Support Centres are there to complement the support delivered by our Technical Team, Customer Service Department and Field Engineers."