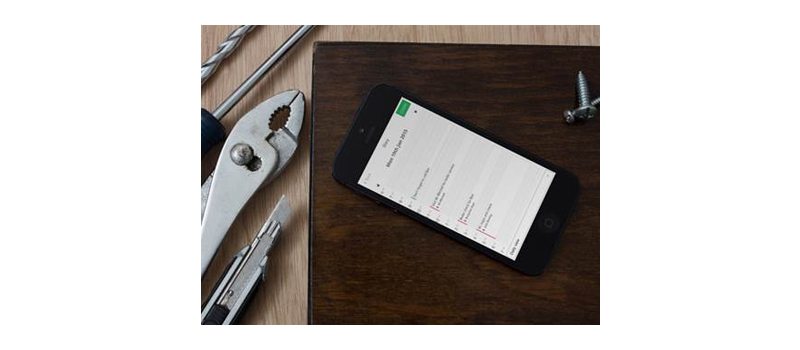 Mobile tech start-up, Powered Now, has announced a major new release of its iPhone and iPad app for helping smaller field-based trade businesses, such as electricians, builders, plumbers and other trades, to administer their businesses while on the move.
Version 2 of the software adds an inbuilt diary, a refreshed and improved user interface, new and more comprehensive templates to make invoices and quotations look even better, along with support for more currencies and printer support.
The Powered Now app works on iPhones and iPads and provides a comprehensive admin toolkit for every step, from preparing an estimate through to taking payment. It even works when there's no wi-fi signal, and automatically backs up all information whenever there is a connection.
Everything is designed to minimise the number of times that you need to enter information; once it's entered, it never needs to be put in again. Data can also be exported for accountants and bookkeepers.
Powered Now's customers reported in a survey that the top reasons that they enjoy the app is that they find it easy to use, like the ability to quickly and easily create quotations and invoices and love having everything in one place securely backed up. They also enjoy the time savings that they receive as a result.
Powered Now Version 2 is available in the app store now at http://bit.ly/PoweredNow.