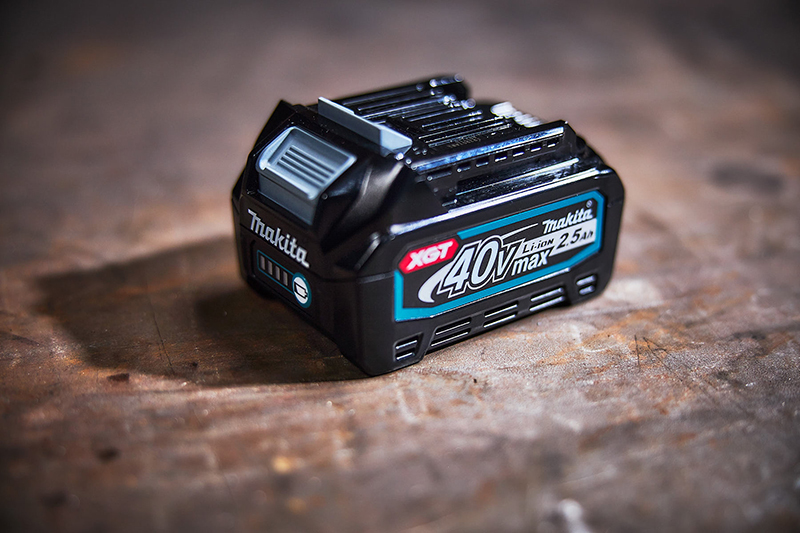 Makita UK is offering a FREE 40V battery (2.5Ah) with selected XGT product purchases via a new redemption scheme.
The battery promotion covers a free 40V 2.5Ah lithium-ion battery with purchases of selected products within Makita's new cordless 40V XGT range. The selected products must include the suffix GD101, GD102, or GD103 and be purchased before the 30th September 2020.
Once a qualifying XGT product has been purchased within the promotional period from an authorised Makita dealer, the customer needs to register their claim within 28 days of purchase, via a dedicated microsite by submitting their details and proof of purchase. On successful application, customers will receive their free gift after 30 days. Claims must be submitted between 1st July and within 28 days of the offer closing on the 30th September 2020.
Kevin Brannigan, Marketing Manager at Makita UK, said: "We are delighted to release a new redemption scheme that celebrates the launch of our new XGT 40V Max battery system. XGT machines offer the same high power associated with corded and petrol machines, but with the increased flexibility of cordless, making XGT the ideal solution for high demand applications.
"We are pleased to offer a cost-effective gateway into our new 40V XGT system so that professionals can enjoy more flexibility with equipment that is durable, reliable and perfect for the job."