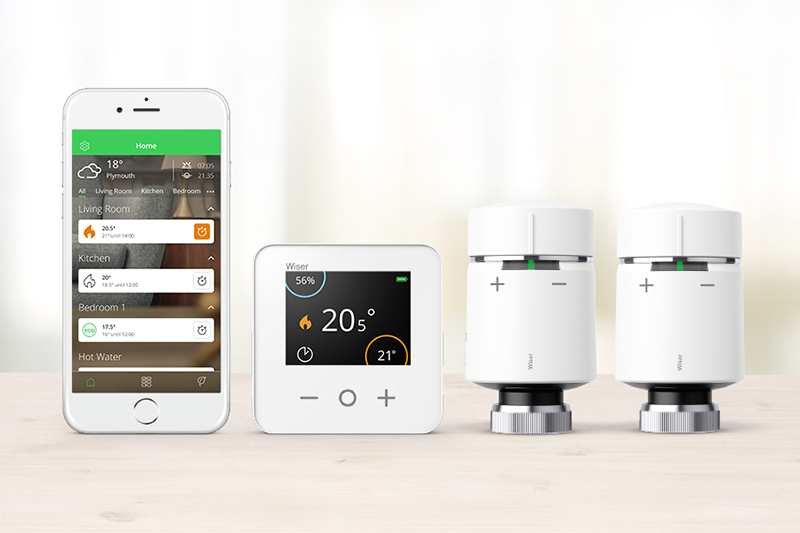 Drayton is continuing to reward Wiser Approved installers with the launch of its new incentive scheme, giving free product rewards for registering installations through its loyalty programme for an extended five-year warranty.
Wiser Approved installers will now receive a free Wiser Multi-Zone kit, worth over £200, for every 10 Wiser kit registrations completed on 9° Network. When 30 Wiser installations have been registered via the network, installers will be entitled to their exclusive bundle including a Wiser Multi Zone kit, four Wiser Radiator Thermostats, a Wiser Plug and an Amazon voucher worth £50. The combination of products included in the incentive scheme focuses on multi-zone heating control, helping heating engineers offer their customers a more efficient smart heating system.
Trade Marketing Manager for Drayton, Clare Weller, said: "At Drayton, we're always looking for ways to reward the installers who are out there recommending and fitting our products. It is vital to provide customers with peace of mind about the reliability of their system, which is why we offer a 5 year extended warranty to those installers who register their Wiser kits with the 9° Network. This new incentive scheme gives installers another reason to make sure they are completing product registrations.
"The scheme is available to Wiser Approved installers, so, if you're not already one of our professional installers, there's no better time to become one. Simply complete our Wiser online training via the 9° Know How academy to get your Approved status. We're also offering Wiser Approved installers the opportunity to purchase six kits at a discount of 40% throughout the promotional period to help ensure heating engineers are stocked up on Wiser kits that they can fit and register as part of this incentive scheme."
For more information about the 9° Know How training academy and how you can become a Wiser Approved Installer, visit wiser.draytoncontrols.co.uk/how-become-wiser-approved