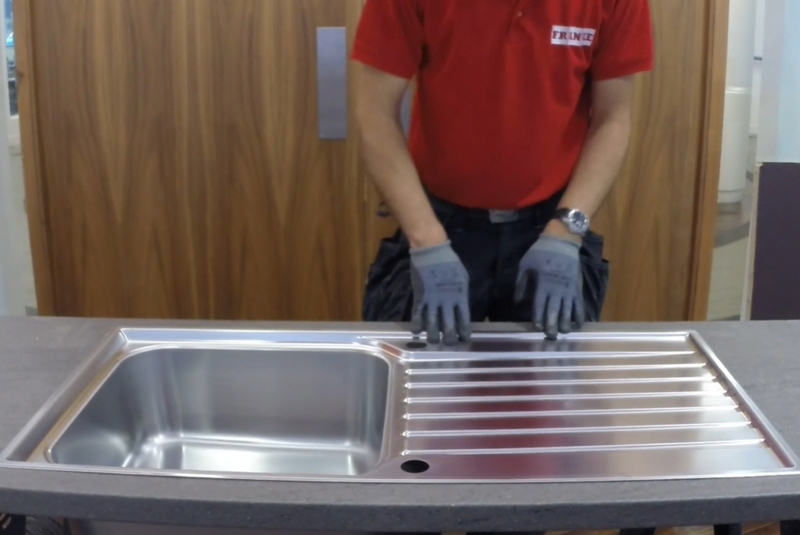 Jeanette Ward, Communications Manager for Franke UK, explains how the company's Slimfix innovation is changing the process of installing sinks for plumbers.
The challenge of space and time
For plumbers, saving time at work can mean saving money and therefore speeding up any part of an installation process is welcomed.
Installing a sink is a common, everyday job for plumbers which although easy to do, can be a fiddly, time-consuming process, often involving scrambling around underneath the sink area.
Traditionally, when it comes to fitting an inset sink, installers are required to use a series of products such as clamps, screws and fixing rails. The plumber will need to access underneath the sink space, sometimes a cramped and dark area, to secure the sink in place which can prove an uncomfortable task. It can mean additional time for each job and plumbers often wish they had an extra pair of hands and the flexibility of a gymnast!
Solving a problem
Changes in product design are often the result of problems encountered over a long time and Franke has listened to its installers, responding to their feedback to simplify sink installation and help them save both time and effort.
Franke's Slimfix fixing system uses robust clips to anchor the sink firmly to the work surface, reducing the time spent squeezing into cramped spaces and resulting in a sink which is virtually flush with the surface.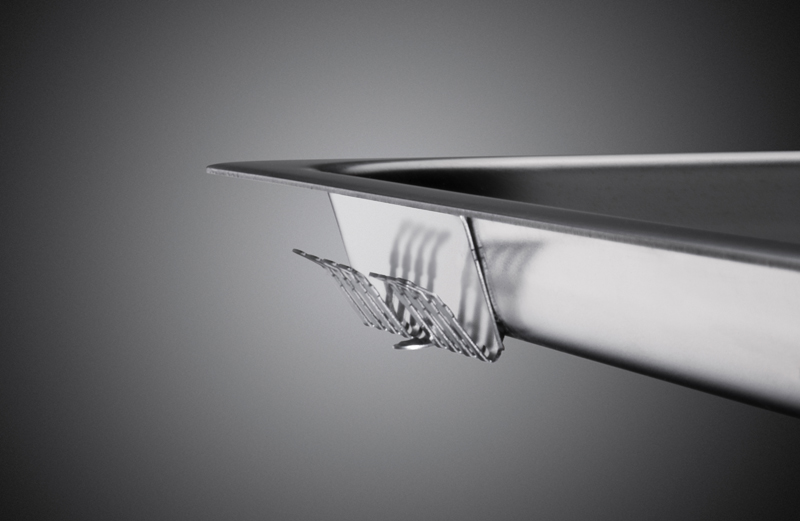 Simplicity rules
The first step as always is to do the cut-out in the work surface using the template (where supplied) or scribing in from the overall diameter to give the prescribed cut-out size, and then waterproof sealant is applied around the edge of the space. This would traditionally be followed by ducking inside the cabinet to fix the sink in place, while holding the sink to prevent it from moving out of position. With Slimfix, the unit is simply placed into the space and pushed down to secure the clips.
A firm connection
The system features strong anchor clips, pre-fitted under the rim of the sink, which flex when the sink is placed into the space. Once in position, the clips hold the sink firmly in place without the need for any additional clamping. It also offers installation flexibility, as it can be used with any thickness of work surface material.
The fixing system is available in single bowl and 1.5 bowl sinks from Franke in the Argos, Maris, Laser, Ascona ranges and its new Box Center, alongside sister brand Carron Phoenix with its new Aruba granite range – the first time this clip system has been used on a granite range.
Knowing and understanding the challenges faced by plumbers, this faster and easier way to sink installation from above the work surface can save time and effort for the installer, while also delivering long lasting performance.
Watch the Slimfix video guide below…