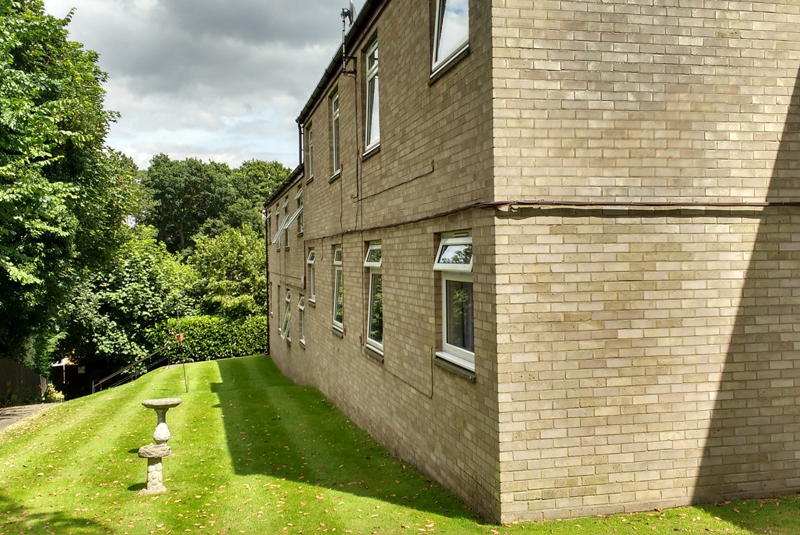 An innovative energy switching project completed by Kensa Heat Pumps and Hanover Housing Association has won the title of 'Most Innovative Retrofit Scheme' at the Housing Innovation Awards.
Celebrating the 'leading lights' in the housing sector with 'pioneering spirit and inventive and original schemes and services', the Housing Innovation Awards honoured Hanover and Kensa's first joint project at a glittering ceremony in Covent Garden on the 8th February 2017.
The 'Most Innovative Retrofit Scheme' was the outcome of a commitment to improve Hanover's residents' wellbeing and help reduce fuel poverty. Led by Peter Philips, Tal Mehta and Beverley Head, Hanover's Property and Housing & Support management teams embarked on an energy switching programme in 22 flats in Ipswich. The two storey project comprised the replacement of electric storage heaters with more efficient Kensa ground source heat pumps, which were connected to twelve shared 'micro district' ground arrays.
The scheme's micro district design – where a Kensa Shoebox heat pump installed inside each flat is connected to one of 12 communal boreholes – suited the restricted site, and also ensured eligibility for Energy Company Obligation (ECO) funding provided by Kensa's partnership with EDF Energy, along with twenty years of income through the Non Domestic Renewable Heat Incentive (RHI).
The micro district design also avoids the need for a plant room, and provides complete heating independence to the tenants who are free to switch energy providers. Each resident also received a new hot water cylinder and radiators in place of the old night storage units.
Awards judge John O'Brien, Director of BRE Innovation Park, commented: "The heat pump solution tackled a number of issues with retrofit, namely for properties off the gas network or what we call hard-to-treat, but also trying to make sure its affordable as well, and the payback periods are good. Fuel poverty is a huge issue and if we are going to be able to make sure we have the right retrofit solutions, especially around heating, then this is an opportunity to show that we've addressed a very difficult area of the problem."
Winston Williams, Property Director at Hanover Housing Association said: "We are delighted to have won this prestigious award which is all thanks to a fantastic partnership working between Hanover and Kensa.
"Residents of Ashfield Court now have an affordable heating system that should be low maintenance for at least 20 years. Along with that, over the lifecycle of the systems' installation, there will be an income benefit to Hanover."
Simon Lomax, Managing Director at Kensa Heat Pumps concluded: "We are delighted that the success of Hanover's Ashfield Court project with Kensa has been recognised with this award.  Increasingly, social landlords are discovering that ground source heat pumps not only provide plentiful, reliable and low cost heating for their tenants but also generate an attractive financial return via the Government's Renewable Heat Incentive. We have developed working methods which are very considerate of the tenants and their surroundings – reflected in the 100% satisfaction rating at Hanover."