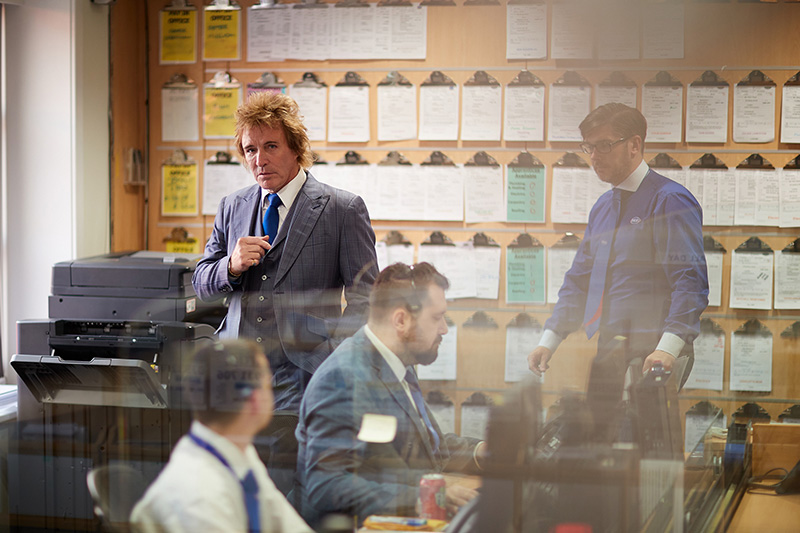 Pimlico Plumbers Chairman, Charlie Mullins OBE, is encouraging the government to add professions that rely on workers entering homes and businesses premises to the COVID-19 vaccine priority list.
Charlie believes that those employed in essential services, which come into contact with people in their households or places of work, should follow teachers and the emergency services in receiving a vaccine after the elderly, vulnerable and healthcare workers.
Tradespeople providing services such as emergency heating and plumbing repairs have continued to work throughout the pandemic, which involves, even with social distancing and hygiene measures, the potential to come into contact with people in their homes.
Pimlico has completed more than 100,000 jobs since the start of the first national lockdown without incident and also introduced lateral flow testing for its workforce as part of additional safety measures.
Charlie Mullins OBE said: "If the aim is to stop the spread of this ruthless killer virus then vaccinating vital occupations and trades who have contact with the most people has to be as much of a complete no-brainer as prioritising the elderly and vulnerable.
"In fact, getting the jab into people who must continue to move around a lot and come into contact with others is another very good way of protecting the vulnerable. The less chance an at-risk person has of coming into contact with an infected person the safer they are.
"Following the science to vaccinate those who are most likely to be hit hardest or even die of Covid is a complete no-brainer, and the sooner we get this group as well insulated from the virus as possible the better.
"But it's not enough to only concentrate on those most likely to suffer severe symptoms or even die from Covid while ignoring those whose essential work takes them into contact with large numbers of people and households.  That means certain occupations should also be included sooner rather than later, irrespective of individual workers' age or medical history."