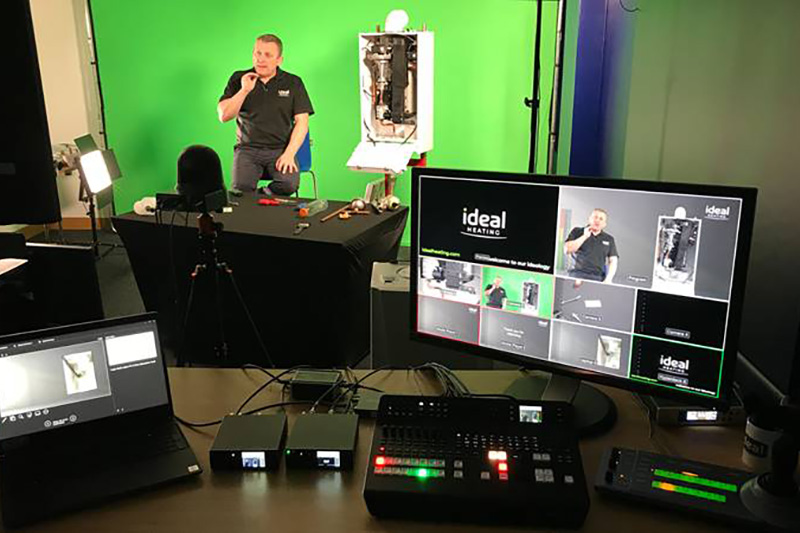 Ideal Heating has expanded its online learning and development solution for installers with the addition of a new on-demand service.
The Expert Academy digital training platform launched in September last year for installers to access a series of free online courses, delivered in a virtual classroom setting by an accredited trainer.
Live now, the new on-demand element means installers can also access a range of handy video content, tips and guides, anytime, anywhere – including when troubleshooting on the job.
Tony Rossetti, head of technical training at Ideal Heating, said: "We're passionate about helping our loyal installers to provide the highest standards of service to their customers, through our best-in-class learning and development offering.
"The response we've had since launching the platform last year has been tremendous, and the addition of our new on-demand service means installers can access training and resources in a way that works for them – and that fits conveniently around everything else they've got going on."
In 2021, the ambition is to increase the number of available courses and assessments on the platform, and to extend the training on offer to cover Ideal's sister brands, Keston by Ideal Heating, Hamworthy Heating and ACV.
A 'Basics in Electrics for Gas Engineers' course is also launching soon, and will cover topics including general safety and fault-finding.
Tony added: "Expert Academy gives us insight into who's installing our products, their skillsets and what interests them, through its link to our Connect loyalty platform. We can use this information to tailor the way we work with our installer base, ensuring we're meeting demand for training on the latest heating technologies.
"We're already developing our product range as the country looks ahead to a low carbon future, and through our various loyalty and training offerings, we look forward to bringing installers on our net zero journey."
To register for a free account, access training and book onto a course, visit idealheating.com/installers/training