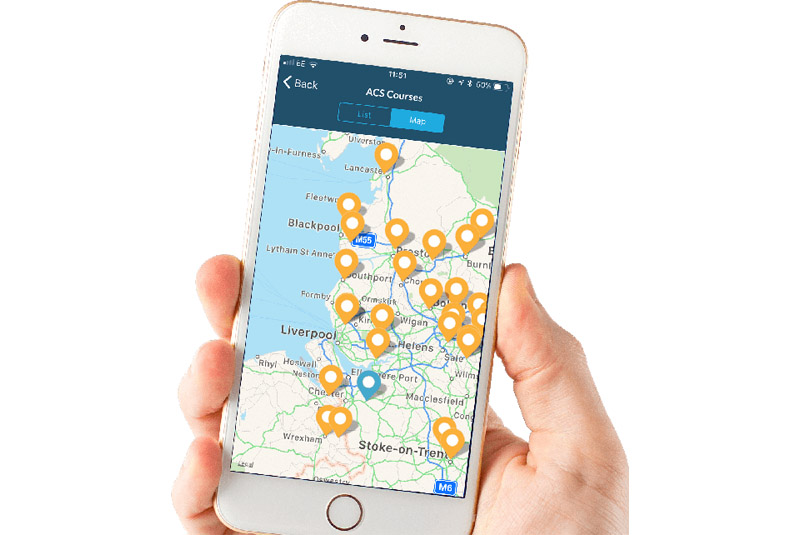 Following the launch of its app in September 2017, TradeHelp has announced the introduction of a new function that allows central heating installers to search for local training courses they require, all at the touch of a button.
The new app function has been designed to promote courses held at ACS and OFTEC Training Centres and Colleges across the UK for free, including links to centre websites for installers to find out further information – and contact details enabling them to sign up easily for courses. App users can also access savings from many centres, which provide discounts to TradeHelp members.
Martin Jones, Managing Director at TradeHelp, commented: "We are continually looking at ways to improve our service to central heating installers. This partnership with training centres and colleges helps to quickly and easily raise awareness of the various courses and discount, available to the installer.
"For centres that are not familiar with us, TradeHelp can provide demonstrations of the app and information on the free services we offer to support heating installers. We can also attend training sessions to give a short presentation about the benefits of free TradeHelp membership."
Available for free on both Android and iOS, the app brings together a host of features, which enable installers to operate their businesses more efficiently.  Access to the app includes a handy quotation tool that allows users to create in-depth and professionally presented customer quotations quickly and easily. Through the app, members can also access 0% interest free finance options for their customers. The tool can then be used to generate and send purchase orders to a merchant of choice, as well as displaying cash savings available through the TradeHelp Buying Group.
For more information, visit: www.tradehelp.co.uk