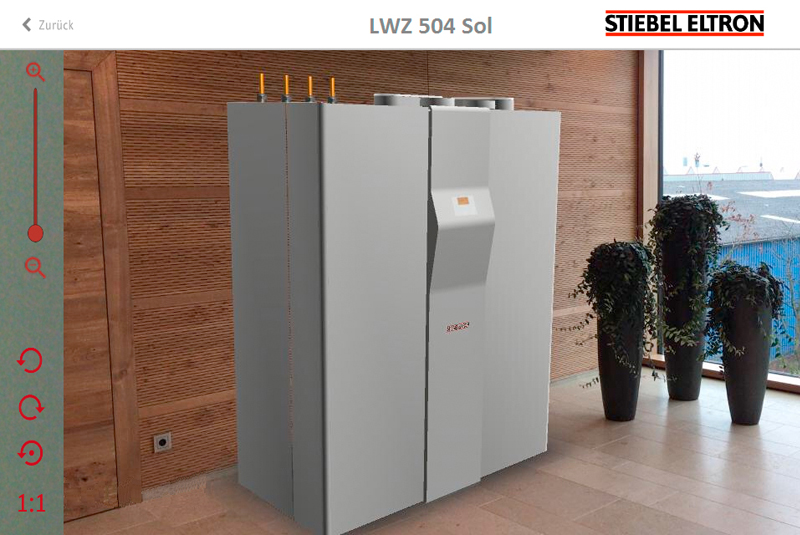 Stiebel Eltron UK has unveiled a new augmented reality (AR) app, allowing installers and customers to see exactly how a product will look in their home or business.
The AR app can create a 3D model within any location, projecting a composite view through the user's phone or tablet camera. This provides a detailed insight into the space required for a product and the visual impact it will have on installation.
Internal components are also generated, allowing users to move 'inside' the virtual product, providing a unique view of its inner workings without the need to open the casing of the unit.
Mark McManus, Stiebel Eltron UK Managing Director, said: "This app was borne out of our ambition to provide installers and customers with all the relevant information before a project begins. They can see exactly how a product looks and the visual impact it has on the surrounding environment – this could be inside an airing cupboard or at the bottom of a garden.
"Innovation is at the heart of what we do, whether that is through our state-of-the-art internet service gateway, allowing for remote access to our pumps and heaters for engineers, or ergonomic product design giving easy access for maintenance."
The app was showcased to the UK market for the first time at Stiebel Eltron's recent product roadshow, which consisted of five dates across the country, concluding at its UK headquarters in Wirral. More than 200 installers, developers and engineers were given details of new products including the WPL Classic air source heat pump and the HSBC integrated hot water heater and buffer cylinder.
Every one of Stiebel Eltron's 2000-plus heating and renewable energy products will be available to view via the AR app.
For more information on how to download the app visit www.stiebel-eltron.co.uk or call 0151 346 2300.