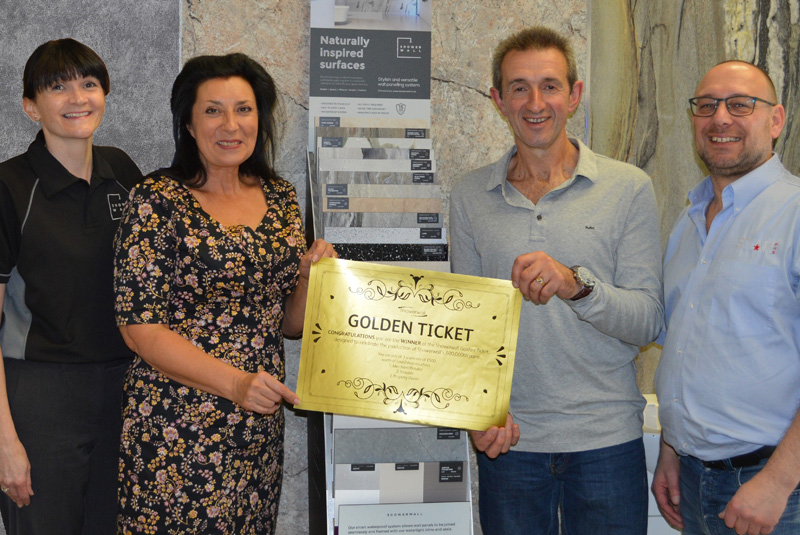 One lucky Showerwall customer has celebrated winning a £500 shopping voucher after finding a special 'Golden Ticket' hidden inside the packaging of the company's 500,000th panel.
The ticket was discovered by George Boulton of Bristol-based G-Fix installations, while working on a bathroom refurbishment for property developer, Sally Major. Both have now received their £500 Love2Shop vouchers in addition to Rob Stargatt, Owner of Star Plumbing and Heating Supplies, who supplied the panels. The panel containing the Golden Ticket was placed randomly into stock in 2017.
The initiative was devised by Steph Harris, Product Manager for Showerwall, she said: "In true 'Willy Wonka' style, there was no way of knowing where our half a millionth panel would end up or how soon the Golden Ticket would be found. After months of waiting, we were delighted to receive a call from one very happy customer. Congratulations to George, Sally and Rob and we hope you each enjoy your shopping sprees."
For more information on Showerwall, visit www.showerwall.co.uk.