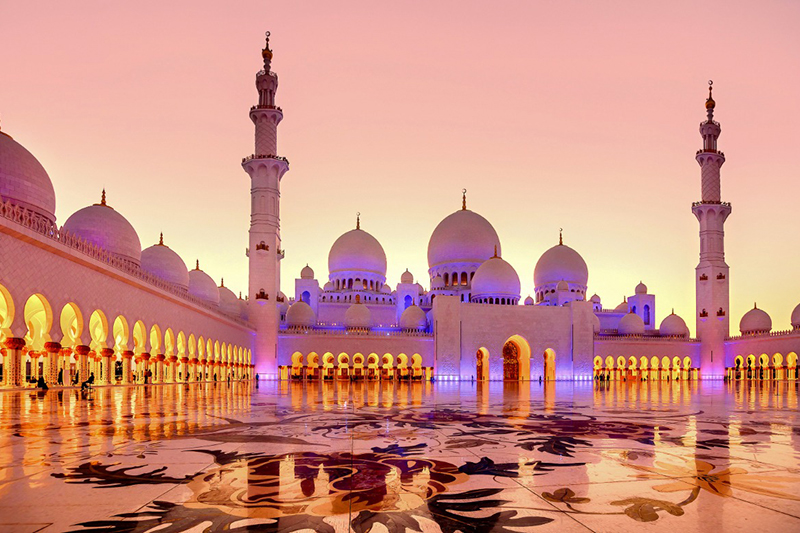 In a change to the original destination, it can now be revealed that the winners of the  coveted Glow-worm Mystery Trip 2021 will be jetting off to enjoy the stunning beaches and breath-taking skyscrapers of Abu Dhabi.
Having secured their spots in March 2021, the 45 lucky winners have each received two tickets for the trip of a lifetime by exceeding their personalised targets of Glow-worm installations via Club Energy.
The capital of the United Arab Emirates, Abu Dhabi is a favoured destination among the rich and famous. And to showcase all the jewels of the Persian Gulf Island, Glow-worm has created a jam-packed itinerary for the winners, including kayaking in the Eastern Mangroves, dinner at the Ritz Carlton Hotel, and a private boat trip to Al Maya Island.
The Glow-worm Mystery Trip, now in its second year, was initially scheduled to take place in Cuba. However, due to ongoing unrest in the country, the decision was made to change the destination to Abu Dhabi, with the safety of the winners paramount.
Spencer Clark, Commercial Director for UK & Ireland at Glow-worm, said: "The Glow-worm Mystery Trip is our way of thanking our Club Energy installers for their ongoing loyalty.
"Following the success of the inaugural Glow-worm Mystery Trip to Saigon, Vietnam, we are delighted to be able to continue with the initiative.
"Unfortunately, due to circumstances beyond our control we have had to change the location for this year's trip, but the safety of the winners remains our number one priority.
"With that being said, Abu Dhabi looks set to be a first-class destination, and will see our winners get a taste of all this Middle Eastern capital city has to offer. The trip promises to be a truly once-in-a-lifetime holiday. And for those who have missed out this year, we also have lots of exciting announcements planned over the coming months for the 2023 Mystery Trip, so make sure you stay tuned to our social media channels."
The winners of the 2021 Mystery Trip will be jetting off to Abu Dhabi in March 2022.
https://www.glow-worm.co.uk/about-us/news/news-2021/new-2021-mystery-trip-location/