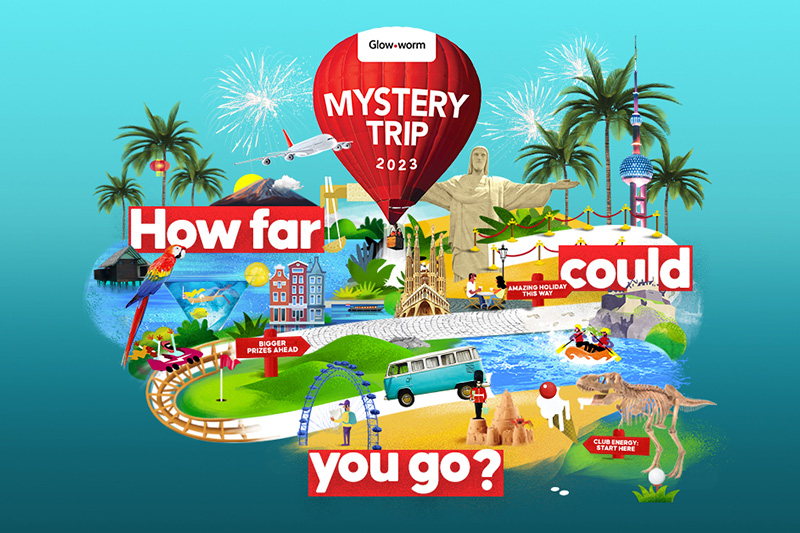 Hot on the heels of this year's trip to Mauritius, registrations for the Glow-worm Mystery Trip 2023 are now open.
Back for its fourth year, the Glow-worm Mystery Trip 2023 will see 40 lucky Glow-worm Club Energy installers secure a place on a trip of a lifetime to a top-secret destination for them and their partner. Previous destinations have included Vietnam and Mauritius, and the next location is set to be just as spectacular.
Entry for the Mystery Trip is simple; installers just need to sign up to Glow-worm's loyalty programme, Club Energy. Then over the next 12 months, every eligible Glow-worm product they install and register will earn points towards their target.
And to make sure everyone has the opportunity to secure their place, every Glow-worm Club Energy member who registers for the Mystery Trip will receive a personalised target, meaning it really is all to play for.
In addition, this year Glow-worm is offering staggered prizes that can be chosen as installers navigate their way through the different levels until they hit their target and reach the 'Mystery Trip red zone' – so there's always a chance to claim something.
Spencer Clark, Commercial Director for UK & Ireland at Glow-worm, said: "The Mystery Trip is growing in popularity each year and is open to all Glow-worm Club Energy installers, no matter what size of business and how many installations they can carry out per year, everyone gets an individual target to ensure they are competing amongst similar installer businesses.
"Having already taken installers and their partners to both Vietnam and Mauritius, we're really looking forward to the 2022 trip taking place in November. With so much buzz surrounding the Mystery Trip, we're delighted to once again open registrations to the 2023 Trip, and while the destination is a secret, I will say it promises to be bigger and better than anything we've done before."
Not only does Glow-worm offer installers a chance to secure a pair of tickets to some of the world's greatest destinations, but as a member of Club Energy you can join the Glow-worm Academy for training and support.
To register, visit www.glow-worm.co.uk/MysteryTrip