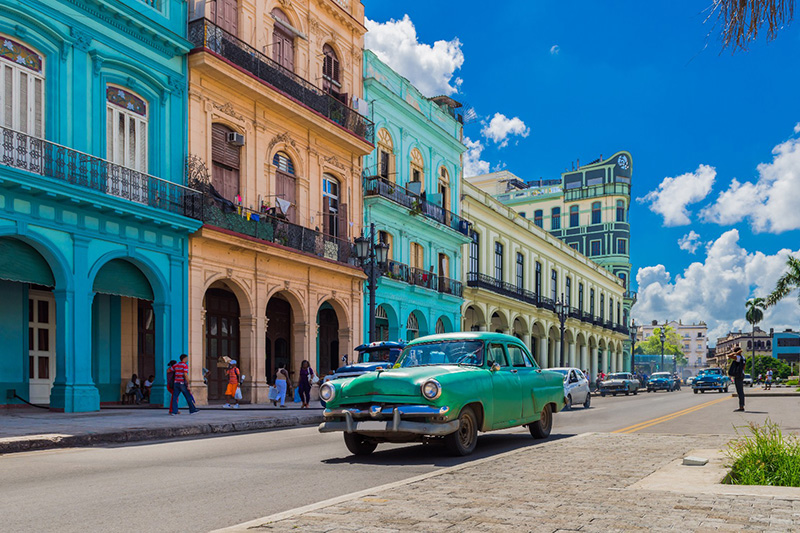 The legendary Glow-worm Mystery Trip destination for 2021 has now been revealed after months of speculation, and will see the deserving winners jetting off to the sunny beaches of Cuba.
Back for a second year, the one and only Glow-worm Mystery Trip will offer 60 installers the chance to win two tickets on an all-expenses paid trip of a lifetime by simply hitting their personalised targets of Glow-worm installations via Club Energy.
Known for its pristine beaches and World Heritage sites, guests will be able to take in all the sights and attractions of Cuba alongside a jam-packed itinerary including making the Caribbean Island's iconic cocktail; a Cuba Libre, together with a masterclass in cigar rolling and much more.
What's more, qualification onto the Mystery Trip is personalised to each installer, meaning no matter how many boilers you install, whether it be 30 or 100, everyone has the same opportunity to get on the trip.
Spencer Clark, Commercial Director for UK & Ireland at Glow-worm said: "Following the success of last year's Glow-worm Mystery Trip to Saigon, Vietnam, we are delighted to reveal that this year's destination is Cuba. We've been teasing the destination through our social media channels for some time now and have received some great guesses on where the winners will be heading.
"It's been a tough year, and we wanted to say thanks to all our loyal installers, and what better way to do that with an all-expenses paid trip of a lifetime!
"Choosing Cuba as our destination was about more than its sunny weather and jaw-dropping sights, it's going to be a great getaway after a really tough year. And for those who have missed out this year, we also have lots of exciting announcements planned over the coming months, which we will be revealing on our social media channels, so make sure you stay tuned to them."
There is still time to increase your chance of winning too, as registration for the 2021 Glow-worm Mystery Trip to Cuba closes on March 31st. In addition to being in with a chance of winning a trip of a lifetime, Glow-worm is also offering installers £400 cashback to everyone that hits their target.
For more information and Ts&Cs, visit www.glow-worm.co.uk/mysterytrip
For a taste of what's in store, check out our exclusive video from the 2020 Mystery Trip to Vietnam below…