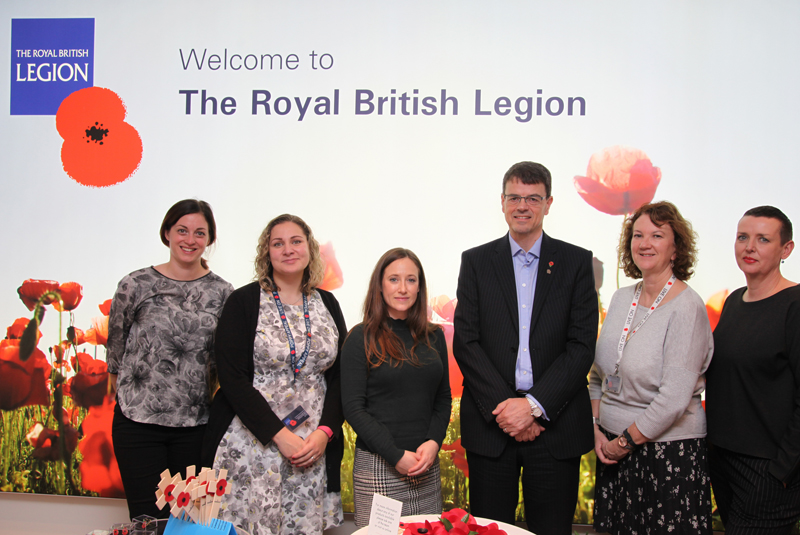 HomeServe has raised more than £20,000 to help Royal Navy, British Army, Royal Air Force, reservists, veterans and their families currently being supported by The Royal British Legion.
The fundraising total was achieved following a pledge from the Walsall-based company to donate £20 to the charity every time a UK Customer took out select Plumbing and Heating and HomeServe Cover 8 policies in the days leading up to Remembrance Sunday 2017.
The rest of the £20,422 total was earned after two teams of committed fundraisers from the company – including UK CEO Martin Bennett – took on the Birmingham Vélo Business 100 challenge.
The money raised from the 100-mile closed road sportive helped the company reach the giant fundraising milestone and marked the start of a new charity partnership between the two.
The money was handed over when a team from HomeServe were taken on a tour of a regional Legion Pop-In Centre in Birmingham (pictured).
"We're delighted to have joined forces with The Royal British Legion on a new charity partnership," said HomeServe Membership CEO Greg Reed. "And we're even more delighted to have started our partnership by handing over such a sizeable donation from everyone at HomeServe.
"We hope this money goes some way towards help the Legion continue to deliver vital support to our Armed Forces community across the region."
Jane Britton, Area Manager West Midlands for The Royal British Legion said: "We would like to say a huge thank you to HomeServe for the donation received at the Birmingham Pop-In Centre. It will make a great difference to those who need it most within the Armed Forces community and their families.
"We look forward to working with HomeServe to create new opportunities for all those we support and help. We are thrilled to be partnering with such a generous company."