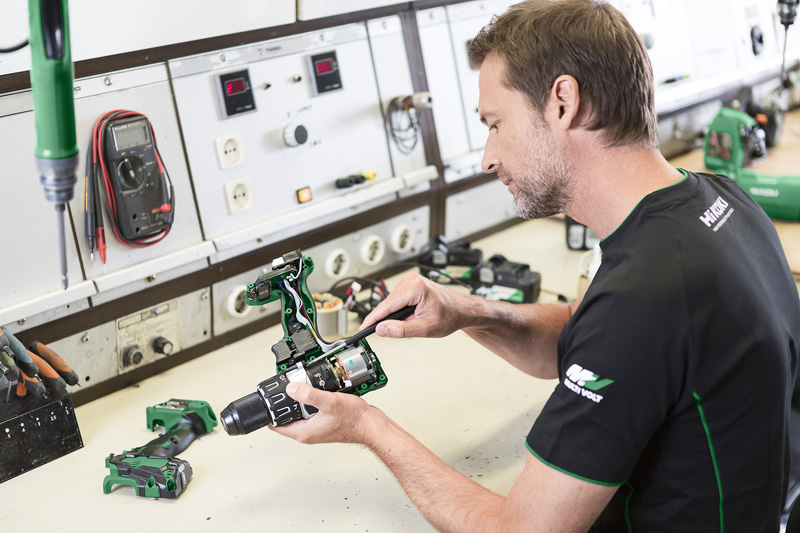 HiKOKI Power Tools has announced the Hi5 FIVE year extended warranty on its 18 and 36V (Multi Volt) brushless cordless ranges, providing peace of mind for power tool users.
The HiKOKI Hi5 warranty scheme covers cordless brushless tools in its 18 and 36V (Multi Volt) ranges. To secure the Hi5 warranty, all you have to do is register the cordless brushless power tools for an extra two years over the already automatic three years from the Heavy Duty three-year warranty. Batteries 5.0Ah and over are covered, as well as Multi Volt batteries.
"We are delighted to announce this industry leading Hi5 warranty which provides power tool users with the ultimate peace of mind," explains Nick Chan, Marketing Manager.
"Thanks to over 70 years of power tool engineering experience and by using the highest manufacturing standards, HiKOKI is able to offer this extra two years on top of the automatic three year warranty. We really are putting down a marker for customer service and convenience."
As well as 18V tools, the Hi5 Warranty will apply to HiKOKI's awesome Multi Volt range. With 36V, the BSL36A18 Multi Volt battery packs have a capacity of 2.5Ah, and 5.0Ah with 18V. HiKOKI also offers a BSL36B18 with a capacity of 4.0Ah, and 8.0Ah with 18V. That means that the 36V battery packs have a capacity of more than 1,000 Watts.
The 36V battery packs have more power than the similar sized 18V battery packs but as the battery packs' dimensions and weight remain almost the same, the Multi Volt battery packs can be used with a wide range of 18V devices.
The Hi5 warranty announcement is another new initiative from the company formerly known as Hitachi Power Tools, following its rebrand to HiKOKI. It recently announced an automatic three-year warranty which applies to all tools, excluding batteries less than 4Ah, gas nailers and hire tools.
Terms and conditions apply and online registration is required within four weeks of purchase via the HiKOKI Power Tools (UK) Ltd website. All the usual HiKOKI Power Tools warranty terms and conditions apply and proof of purchase will be required in the event of a claim being made.