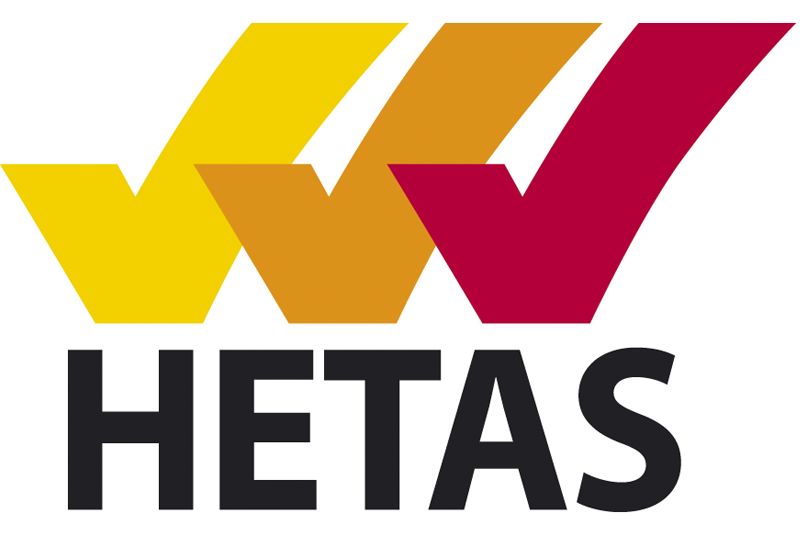 Due to the rising popularity of wood burning stoves, HETAS has advised plumbing and heating installers to brush up on their training this summer.
Mike Harvey, Training and Technical Support Manager at HETAS, explained: "Whether you're a gas installer, a plumbing and heating engineer or a maintenance technician, it is probable that you already understand the principles and processes of installations, along with an awareness of the corresponding regulations.
"It's a great idea to use the warmer months to expand your skill knowledge on the latest combustion appliances, technologies, products and legislation. With three new HETAS training centres opening this year in Ireland, Milton Keynes and Liverpool, geographically located to compliment existing HETAS training centres, it is now even easier for anyone who has relevant experience within the industry, such as retailers, chimney sweeps, plumbers and builders, to transfer their skills."
Mike continued: "With no prior experience needed, the H001 foundation course is for anyone interested in a career working with solid fuel, wood and biomass technology. Demonstrations are provided on the basic operating principles of solid fuel appliances. Although, it isn't all about beginners, we also offer the H003 Dry Appliance Installer course which enables already experienced professionals to join the competent person registration scheme and become a HETAS Registered Installer."
HETAS courses include:
H001 – Introduction to Solid Fuel
H002 – Solid Fuel Regulations & Standards
H003 – Dry Appliance Installer
H004 – Wet Appliance Installer
H005DE – Biomass Appliance Installer
H006 – HETAS System Chimney
H008 – Dry Pellet Strove Installer
H009 – Service & Maintenance
HETAS Approved Retailer
Refresher
After delivering training and assessment services to the utilities industries for more than 20 years, at the beginning of 2018, Gastec Training & Assessment Centre in Milton Keynes added HETAS courses to its portfolio including the H001 and H003.
Steve Jenkins, Managing Director of Training Services at Gastec, said: "The increasing popularity of wood-burning stoves has increased demand for solid fuel tradespeople. For us, the H003 is getting a lot of take-up from experienced individuals, usually with a gas or oil background, who are looking to diversify their knowledge and skills to keep up with this trend."
To maintain HETAS registration, installers will be required to refresh their training every five years to ensure they are up to date with the latest regulations and practices. This is said to be a mandatory requirement for all Competent Person Schemes in the combustion appliance sector.
Click here to find a local training centre, along with more information on HETAS and technical support.