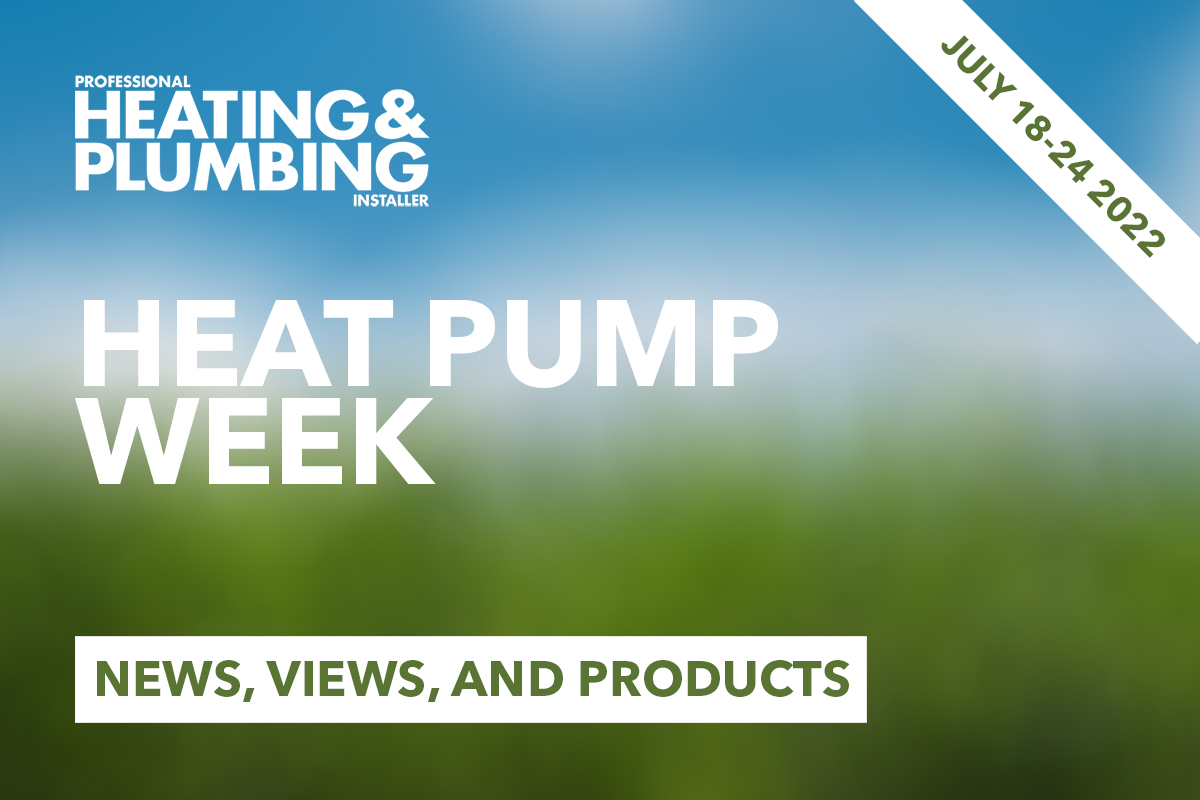 Grant UK
The LCL Awards Level 3 Award in Low Temperature Heating and Hot Water Systems in Dwellings and the LCL Awards Level 3 Award in the Installation and Maintenance of Air Source Heat Pumps Systems (Non-refrigerant Circuits) are both available at Grant UK's Wiltshire based training centre.
Earlier this year, two new LCL Awards Level 3 qualifications were launched. Both focus on delivering training to heating professionals who are working with low temperature heating systems, principally heat pumps, with one qualification centred upon the design of such systems and the other which focuses on installing and maintaining the units. Both of these courses are available at Grant UK's Training Academy in Devizes.
For companies or installers who are looking to apply to be MCS certified for Heat Pump Design, Installation or both, they will need to hold one or both of these industry qualifications depending on the MCS certification they want to achieve.
The Low Temperature Heating and Hot Water Systems qualification is a two-day course, including assessment, and this meets the requirements for those wishing to apply to be MCS certified for work under the scope of MIS 3005-D. This course, which is intended for heating professionals who will be designing low temperature heating systems, explains the key concepts of such systems, including heat loss calculation and the correct sizing of pipework, emitters, circulating pumps and hot water cylinders, as well as covering the latest industry and regulatory standards.
The Installation and Maintenance of Air Source Heat Pump Systems (Non-refrigerant Circuits) qualification is a three-day course, including assessment. This course is designed for heating engineers who will be installing, maintaining and servicing air source heat pumps with the qualification meeting the requirements for those applying to be MCS certified for work under the scope of MIS 3005-I. The course explores the key elements of heat pump installation, commissioning and the handover process, as well as inspecting, servicing and maintaining air source heat pump systems.
"Grant UK is very pleased to be delivering these two LCL Awards qualifications here in Wiltshire," comments Phil Stanley, Training Manager at Grant UK.
"We have been an LCL Approved Centre for many years, delivering a range of LCL qualifications to engineers and heating professionals. These new LCL Awards provide candidates with the choice to complete the qualification which is most relevant to them and their business, whether that be focusing on system design or heat pump installation and maintenance, or both."
www.grantuk.com/professional/training/courses
STIEBEL ELTRON
STIEBEL ELTRON has launched a new training programme which aims to support the rising demand for heat pumps across the UK, following recent government pressure to install 600,000 new pumps by 2030.
'Heat Pump Pass' is an online video training course, which delivers a technical overview of how heat pumps work and covers key considerations for installation.
The five-hour course, broken down into 26 segments, has been rolled out in the UK following a successful launch in Germany. Users can make requests through STIEBEL ELTRON's website, where they will be given a month's access to complete the flexible, free course – making it easy to fit around busy work schedules.
STIEBEL ELTRON has seen demand for heat pumps increase by 145% in January to April 2022 compared to the same period the previous year.
The training course is designed to be ideal for heating engineers wishing to transition from boiler installation to heat pumps, trainee heating engineers, and existing heat pump engineers wishing to deepen their knowledge of different heat pump technologies.
The course is part of the company's commitment to partnering with installers to support them at every stage of their business.
Mark McManus, Managing Director at STIEBEL ELTRON UK, said: "The UK's transition towards renewable heating solutions has been reflected in the huge rise in demand for heat pumps.
"With the government laying out ambition plans to decarbonise homes as part of net zero targets, we're committed to investing in growth and development and proud to strengthen our training offer through the new Heat Pump Pass.
"The Heat Pump Pass is one of many support packages that we offer to installers as part of our 'Your Heating Partner' promise, providing unparalleled service and a hands-on approach for our valued customers.
"We have also expanded the team with six new hires, which is another great reflection on what has been a fantastic start to the year for STIEBEL ELTRON."
For more information, click here