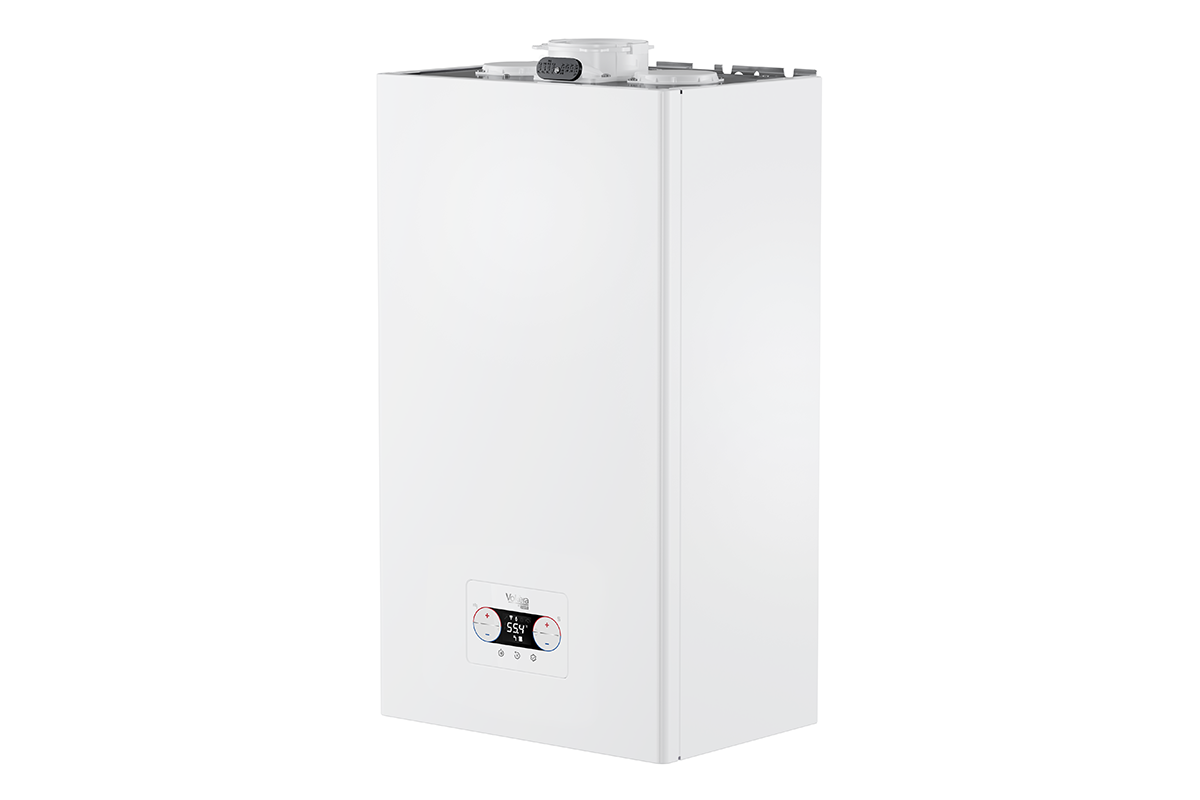 Vokèra by Riello has unveiled the Vibe MAX, a new boiler platform that seeks to combine value for money with high-end functionality. Available in a choice of combi and system models, the compact Vibe MAX is designed to be 20% hydrogen-blend ready and is packed with all-new features, including built-in Modbus connector, revised 'universal pipework' layout, and a primary heat exchanger in corrosion-resistant stainless steel.
The Vibe MAX is said to take the entry-level residential boiler to new heights of efficiency, functionality and reliability. The stainless steel heat exchanger offers optimum strength and durability, potentially increasing the life of the appliance and resulting in less downtime due to maintenance. This latest addition to Vokèra's range also utilises advanced electronics, including a modern human-machine interface (HMI) and digital touchpad interface to assist operation, installation and servicing. Vibe MAX also incorporates a Bluetooth clock module that allows the end user to easily program the heating ON/OFF schedule via a smart phone using the app.
The 26 and 30kW Vibe MAX models both offer 93% seasonal space heating efficiency and improved domestic hot water (DHW) performance. The Vibe MAX measures 700 by 400 by 275mm, ensuring ease of handling and siting, even where space is at a premium.
As a 20% hydrogen-blend ready boiler, Vibe MAX could be the ideal choice for homeowners looking for an efficient heating solution that can burn a methane/hydrogen blend as and when their local network makes the switch.
As part of its design Vibe MAX has the potential to become part of the IoT in today's smart homes using Wi-Fi connectivity. This option will enable homeowners to program and control their heating for optimum comfort and efficiency and monitor their energy consumption via cloud-based services.