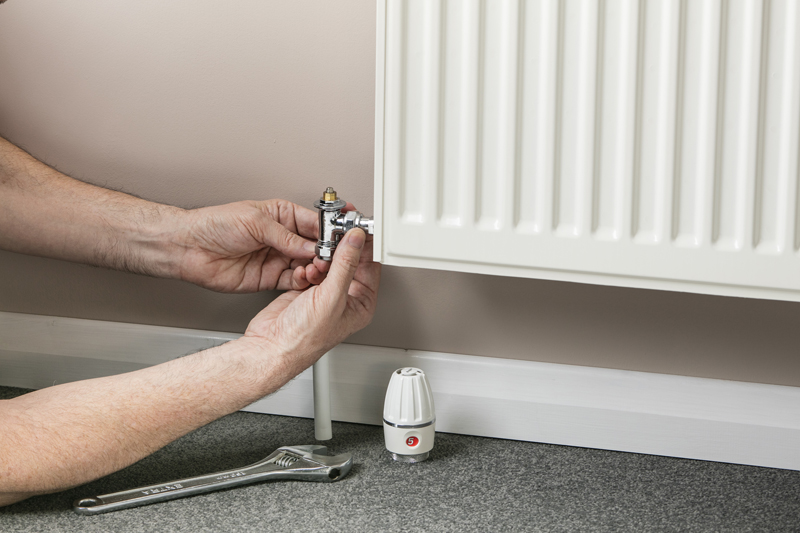 Sindar Singh, Product Line Director Valve Technology at Pegler, discusses the merits of wax versus liquid in TRVs (Thermostatic Radiator Valves) and how it impacts on the domestic heating sector.
The importance of TRVs
Popular and easy to use, the humble TRV is just one of a range of heating controls that are available to regulate temperature within central heating systems. However, they are an extremely important part of a controlled heating system.
When correctly fitted and used, it allows users to regulate the heat on each radiator giving greater flexibility, reducing heat on rooms that are not occupied, therefore maximising system efficiencies and comfort levels. To that end, one of the most pertinent questions facing the industry is the merits of the two forms of TRVs available. Wax or liquid? And specifically, the difference in performance that either element makes.
Which element?
Both have been widely used for many years and the decision to use one over the other has been predominantly down to manufacturers' preference. But as valve manufacturers continue to drive forward developmental technology, is one now outshining the other?
The key operating essentials of a TRV is that it self regulates, adjusting the flow of water into the radiator depending on the setting. As the room temperature changes the element in the valve head expands, adjusting a pin in the valve to open or close – it is this element of the process where the wax or liquid can be found.
Whilst both offer automatic adjustment and can help to not only regulate temperature but save money and fuel, a shift in the thought process as to which is most efficient is becoming evident in the industry.
Whilst liquid was the more recent development and was thought to offer greater benefits, wax is proving to be more popular with installers who are keen to maximise efficiencies and fit 'A' rated products for customers. It is such considerations that have rekindled the demand for the wax option, with performance statistics and testing delivering better results than once thought.
The difference between wax and liquid
Wax elements are much smaller than liquid, offering greater design freedom and delivering a superior surface area to volume ratio. It also has a highly thermally conductive copper flake in suspension, whereas liquid is just a clear liquid. In addition, the force – the element that drives the pin, spring and valve seat – generated by wax is greater than that of liquid, helping to prevent the valve sticking, a not uncommon problem with liquid operating TRVs.
Furthermore, increased safety credentials are associated with wax – liquid is highly flammable and is solvent, whereas wax is a mineral and has anti flammable properties, an important consideration for homes.
What to consider when choosing a TRV
It would be fair to say that many installers have a favourite TRV that they continue to specify due to the performance credentials and customer satisfaction that it has delivered. Yet, a change can be for the better, especially if the primary focus is energy efficiency.
To assist with this, it is important to ascertain the TELL (Thermostatic Energy Labelling) of the product and to ensure it is certified to EN215 – the performance certification attributed to TRVs and which must demonstrate an energy efficiency indicator of less than 0.5 to achieve 'A' grade rating.
Historically, the performance of a TRV using liquid or wax was judged solely on its response time. Invariably liquid was judged to be the more responsive of the two, however today's comparisons on modern heating systems have, quite rightly, taken other variables into consideration to provide a much more accurate judgement. Variables that must be considered are; hysteresis, response time, high temperature, differential pressure and accuracy – once all have been considered only then can a true assessment of the overall performance of a TRV be accurately determined.
Clearly, the TRV market continues to evolve as new products and new research emerges, challenging perceptions and providing options for installers and customers with modern heating demands. Now, it seems that taking into consideration all variables, wax is a clear winner and brings such a range of added benefits for consumers that surely this can be the only viable specification for today's heating systems.
Pegler is perhaps one of the most renowned TRV manufacturers with its Terrier range of products specified across the globe. And, with wax proven to have superior characteristics, over 9.5 million units have been sold throughout the EU.
www.pegleryorkshire.co.uk/EN/Products/RadiatorValves