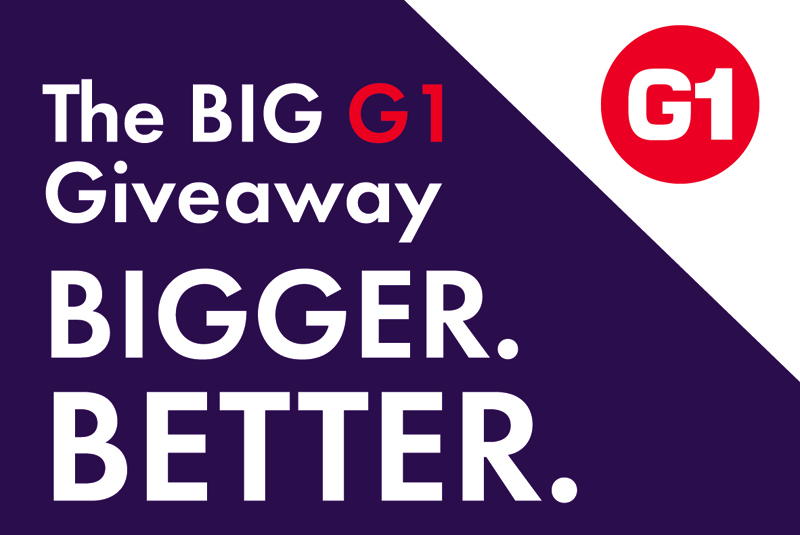 Following its success in 2018 and open to all G1 Installers, Grant UK's 2019 Big G1 Giveaway has thousands of prizes up for grabs between August and December with monthly prize draws and, new to 2019's promotion, a Big Holiday Superdraw where one lucky installer will win £5,000 in holiday vouchers.
The G1 Scheme is Grant UK's loyalty programme designed to support and reward engineers who fit and work with their products. All of Grant's products are eligible so G1 installers simply need to visit the online G1 Portal or handy G1 Click product registration app to register their installations to be in with the chance of winning.
The Big G1 Giveaway this year will consist of monthly prize draws. G1 installers who register a Grant product via their Portal or G1 Click app between 1st August and 31st December 2019 will be automatically entered into that month's prize draw. In each monthly draw, 50 installers will win one of the top prizes and then a runner-up prize will be sent to all of the remaining entrants. Once again, with Grant UK's 'Big G1 Giveaway' every G1 installer can be a winner!
The 50 top prizes being given away every month will consist of Supercar Driving Experiences for two, Grant UK branded workstation canopies and Velocity 6.0 Tech Cases. The runner-up prizes will be different each month and will include handy pipe cutters, useful tape measurers and a few surprises that Grant UK is keeping under wraps! Installers who register a Grant product every month during the course of the promotion will win five different items so there is plenty of variety amongst the prizes.
The Big Holiday Superdraw will take place in January 2020. Every product registration submitted via the G1 Portal or G1 Click app means installers will be entered into two draws – the monthly prize draw where they are guaranteed to win a prize, plus the Big Holiday Superdraw.
"The Big G1 Giveaway was a huge success last year so we were keen to bring it back for a second year," comments Paul Wakefield, Grant UK's Managing Director. "Once again, the aim of the promotion is to reward our G1 Installers giving every single member a chance to be a winner by simply registering products – it really is that easy to enter."
All Grant products are eligible for the promotion, from the Vortex and VortexBlue oil boilers through to its latest Aerona³ R32 air source heat pumps. Grant's solar thermal systems, biomass boilers, cylinders and heat emitter ranges are also eligible so G1 installers of all technologies can win with 2019's Big G1 Giveaway.