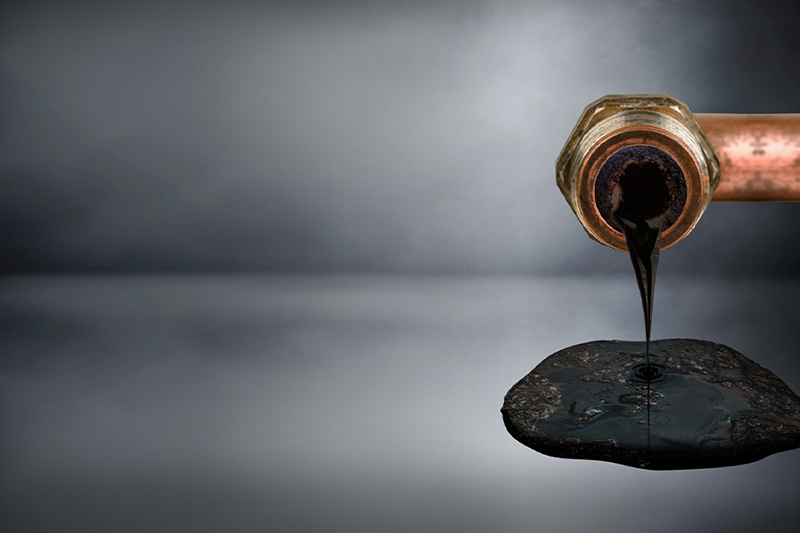 With the recently revised Benchmark scheme now incorporating water quality assessment as part of heating system installation, commissioning and ongoing maintenance processes, Adey's Chief Technical Officer, Dr Neil Watson, says installers are better placed than ever to tackle an issue that causes around 80% of all boiler breakdowns within their first five years of operating life (according to independent research).
The Heating & Hotwater Industry Council's (HHIC) announcement in October 2019 regarding updates to the Benchmark commissioning checklist is an important milestone in efforts to continually promote best practice standards when it comes to both system installation and the ongoing care of the home heating systems that consumers rely upon so much.
As Stewart Clements, Director of the HHIC, said: "Since its launch in 1999, the Benchmark scheme has been promoting quality for the installation, commissioning and servicing of domestic heating and hot water systems. A lot has changed since then, and it is important that the scheme reflects modern-day best practice, standards, and legislation."
One of the biggest of the changes referred to over recent years – and an area that is now recognised in the revised Benchmark checklist guidance – is the critical importance of water quality when it comes to protecting heating systems so they can operate efficiently and effectively over the short and long term.
Research shows that 15% of all boilers breakdown in their first year following installation. Some 60% of such incidents occur directly because of poor water quality in the system. Inferior water quality and the presence of system sludge also accounts for up to 80% of all boiler failures in their first five years of operation, significantly contributing to inconvenience, frustration and unwanted extra expense for homeowners.
Sludge in the water system reduces the ability of heating systems to generate optimised heat output, meaning householders often try to overcome this poor performance by adjusting the thermostat or turning to a secondary heating source to provide the comfort they want.
System sludge can have a detrimental impact upon the long-term effectiveness and health of important boiler components. Battling to operate as efficiently as possible, components under strain will fail prematurely, resulting in breakdowns and call backs to unhappy customers.
The cumulative effect of substandard water quality and the curse of sludge is that consumers often face increased energy costs as a result of poorer home heating outcomes, or expensive repair bills if vital components fail.
In addition, with a growing focus on trying to be more energy efficient in many aspects of our lives to help meet national carbon reduction targets, the need to use excessive energy to drive underperforming heating systems is not a positive environmental position.
The newly reworked Benchmark scheme has moved proactively to address the issue of water quality as part of the installation, commissioning and future maintenance regimes heating engineers must deliver and now report upon.
The changes to the checklist are designed to promote best practice and ask installers to confirm that they have undertaken scrutiny of system water quality, in addition to boiler function, as part of their installation and servicing regime. This is in line with the revised BS 7593:2019 code of practice for the preparation, commissioning and maintenance of domestic central heating and cooling water systems.
Going forward, vital operational questions as part of the Benchmark process are now being posed to installers around the steps they are taking to clean the water within systems correctly. The questions delve into annual servicing and maintenance support, asking the profession about its use of quality cleaning solutions and corrosion inhibitors when undertaking boiler services on a yearly basis.
It is expected that a new digital Benchmark app will be available later this year to assist heating professionals as they go about supporting customers, including assessing system water quality. The online app will be a helpful tool so that installers can quickly cover off the essential checklist and report back to the scheme.
In line with BS 7593:2019 guidance, recommendations from HHIC to promote best practice now require system water quality to be checked every year. This should include the use of a simple chemical test to assess if any existing sludge inhibitor previously used is still present within the system.
BS 7593:2019 also requires that every five years, installers should arrange to either have the system water analysed by a laboratory to confirm that degradation of the inhibitor – which may not have been detected on the annual check – has not occurred, or re-dose with fresh inhibitor to maintain effective sludge prevention status.
It is heartening to see that many in the industry are aware of the potential problems poor water quality can cause to heating systems and are undertaking preventative actions in their daily work.
Research from Adey indicates that a number of installers are already using best practice to help optimise heating system performance for their clients. Indeed, 64% of installers when questioned in a recent survey said that they include a system flush on over 80% of their boiler installations. With time also often a pressure point, the ability to undertake a two-hour system flush using Adey's MagnaCleanse solution was viewed in the same research to be both effective and helpful.
Recognising the substantial impact substandard water quality and the presence of sludge can have on expensive and technologically evolving home heating systems is now more important than ever.
Encouraging even more installers to follow the best practice route; one that places poor water quality prevention as a central focus of how they can optimise and protect home heating systems, will help elevate standards even further and contribute to reducing the number of incidents where we see both new and recently installed heating systems failing.
Doing so will eliminate the headache, hassle and cost of heating system breakdowns for installers and homeowners, protect and optimise boilers so they require less energy and contribute in the fight to lower carbon emission damage.