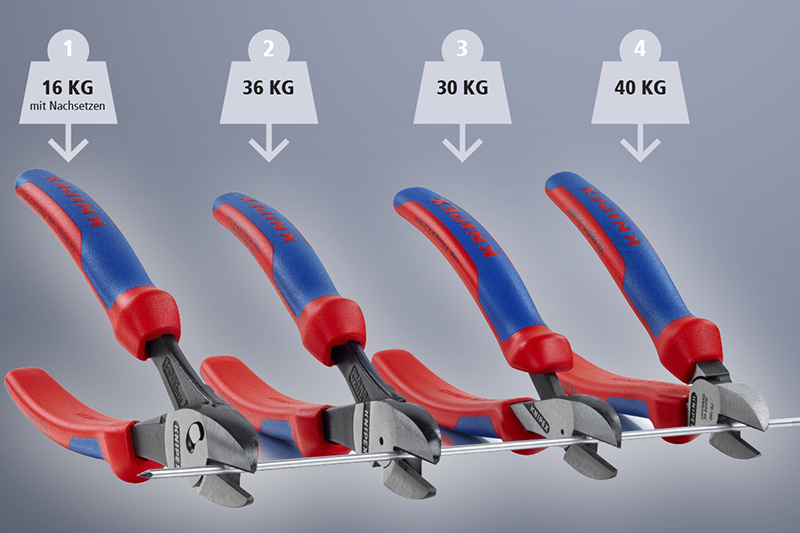 Do you know your centre cutter from your oblique cutter?
Well now you will, as KNIPEX has launched a web guide to the World of Diagonal Cutters. The guide will help professionals understand the differences between diagonal cutters, front cutters, oblique cutters, centre cutters, high leverage and special diagonal cutters – and many others. The information is also designed to help tradespeople select the right cutting tool for the job in hand.
Along with videos and instructional images, the KNIPEX World of Diagonal Cutters explains how these tools can make life easier. For instance, choosing the diagonal cutter means it has a cutting edge arranged sideways, so the sharp tip of the pliers is mainly used to cut thin materials such as wire.
A centre cutter meanwhile makes the effort required to cut generally lower thanks to the favourable wedge angle of a centre cutter. The front cutter has a higher transmission ratio, so a high leverage front cutter enables the cutting of even harder materials.
Diagonal cutters from KNIPEX are available in four series. Together with the different versions, this results in a total of 75 different models. This means that every user can find the tailor-made solution for their specific application.