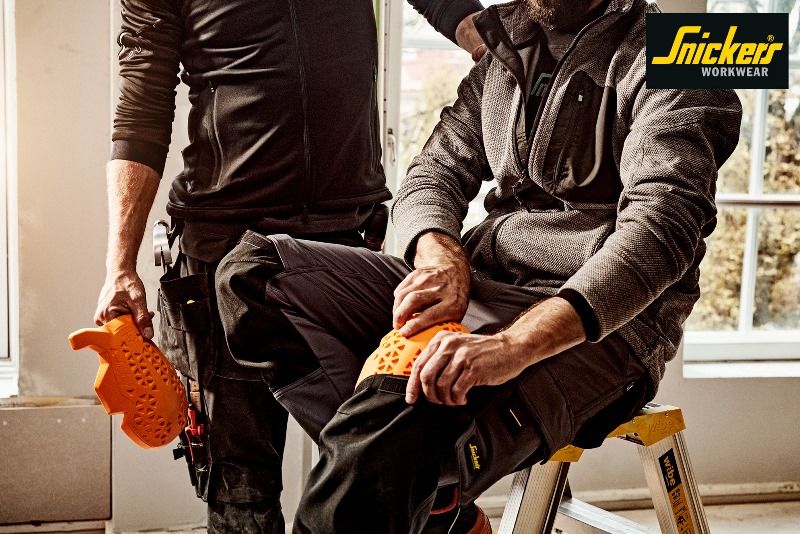 Hard-working craftsmen and women put a lot of pressure on their knees and many use knee pads to help ease the strain.  
Snickers Workwear Trousers feature the company's fully certified and trademarked system – KneeGuard. 
The company has 86 different types of Work trousers in multiple sizes to suit a host different trades and jobs on site – plus eight different types of Kneepads. Together they deliver hundreds of Work Trouser and Kneepad combinations to deal with different types of knee impacts; the amount of time working on knees; and individual needs for personal protection. 
Both the Work Trousers and Kneepads have been designed to deliver flexibility when users walk, yet they close around the knees when users kneel down – helping to prevent knees from sliding off the kneepad when moving around on the floor.