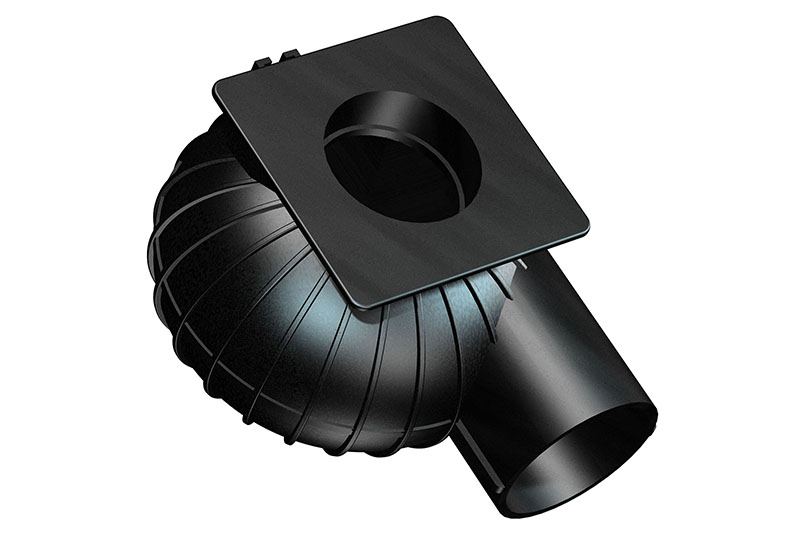 Designed to work in conjunction with a stormwater attenuation tank, Marley Plumbing & Drainage's relaunched Flowloc system is intended to help to control and manage the rate at which stored water is released into natural water courses or underground sewer systems during a heavy rainfall or storm event.
Able to accommodate flow rates ranging from 2.5 to 18l/s, Flowloc comprises a Vortex flow control unit and pre-fitted inlet filter all supplied within a chamber base.
The product is available as a pre-packaged 'drop-in' solution, with the polyethylene chamber containing the riser kit, heavy-duty aluminium flow control unit, inlet filter and overflow pipe.