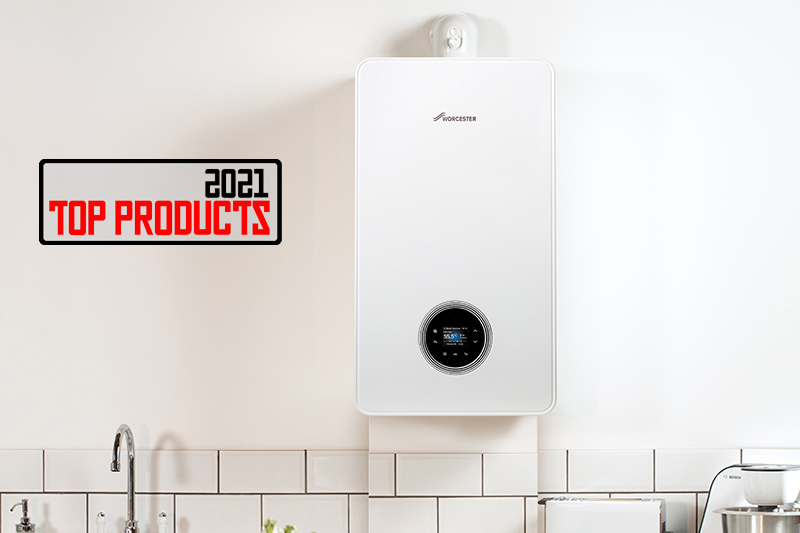 Martyn Bridges, Director of Technical Communication and Product Management for Worcester Bosch, runs through the features of the Greenstar 4000.
The Greenstar 4000 boiler is built with a number of improvements and refinements on the highly-popular Greenstar i, which it replaces.
The Greenstar i has no doubt been one of the best-selling boilers for Worcester Bosch, with over three million homes being warmed by the range since its launch in 2006. However, after 15 years it is time for the next step.  It may feel like this is goodbye to the Greenstar i – but it's not really.
This is because the Greenstar 4000 series builds upon the tried, tested and much-loved features of its predecessor, whilst being transformed in appearance and performance. We've raised the bar with the speed and ease of installation, commissioning and servicing, alongside improvements in efficiency and control.
As always, we value the feedback of installers and the development of the Greenstar 4000 was no different. These are some of the latest benefits that we've included following their suggestions.
SimpleSwitch
We know that many homeowners out there have a Greenstar i and when it comes to replacing it they may want a similar boiler in look and feel. That's why we've designed the Greenstar 4000 with a 'SimpleSwitch' in mind.
Any i Junior, Si, or i system boiler can be easily replaced with a 4000 thanks to the same fixing points, pipe centres, valve distance from the wall and flue position. By matching its predecessor models the 4000 can be installed with minimum time, effort or re-work.
The wall-frame also provides pre-piping options for all seven combi pipe connections before the boiler is hung.
Ease of access
We've not only adopted the modern, sleek look and feel from the Greenstar 8000 Lifestyle range but also the practical design. With both front and right-hand side panels removable, it is easy to access internal key components, as well as test points and a front-facing PRV that can be removed in seconds.
The Greenstar 4000 has new control features which make servicing easier. This includes a range of service reminders to promote a responsible service regime as well as an ongoing relationship with customers. These service reminders can be set by the number of months or the number of burner operating hours. Specific dates can be selected when a Comfort+ or Comfort + I RF is installed.
The boiler menu can highlight any fault complete with long-text description, with the last ten faults saved in the 'Fault History' menu for easy tracking. When servicing, the component test function allows certain components to be activated via the 'Activate Test' menu, quickly diagnosing potential issues without the need to remove the front cover. Components such as fan, pump, diverter valve, ignition transformer and burner can all be activated in this way.
Finally, you can ensure complete boiler drain-down by moving the diverter valve into mid-position through the 'Special Function' menu.
Made of more
Other features include a large 500ml condensate siphon that helps significantly reduce freezing risk, meaning peace of mind for homeowners in the colder months.
The 4000 also has flexibility with horizontal and vertical flue lengths of 12m (60/100) along with improved flue length reduction on 45 and 90 degree bends, compared to the Greenstar i.
In terms of modulation rates, we have a 1:10 range which helps reduce gas consumption, energy bills and overall wear and tear on components.
Planet-friendly packaging
With the Greenstar 4000 we've made a concerted effort to make its packaging as planet-friendly as possible while ensuring product protection during delivery. To do so we're removed all polystyrene packaging and replaced it with a household recyclable honeycomb cardboard.
All plastic bags have been removed and replaced with compostable bags which can be placed in garden waste for composting, or used as food waste bin bags, or disposed of in normal household waste.
To ensure that our packaging is still protective we have undergone intense transport tests to ensure it is equally as robust and secure as our old packaging.
To summarise, we all learn from our history and predecessors and this is no different. The Greenstar i will never be forgotten by us and hopefully installers, and that memory lives on in the Greenstar 4000.