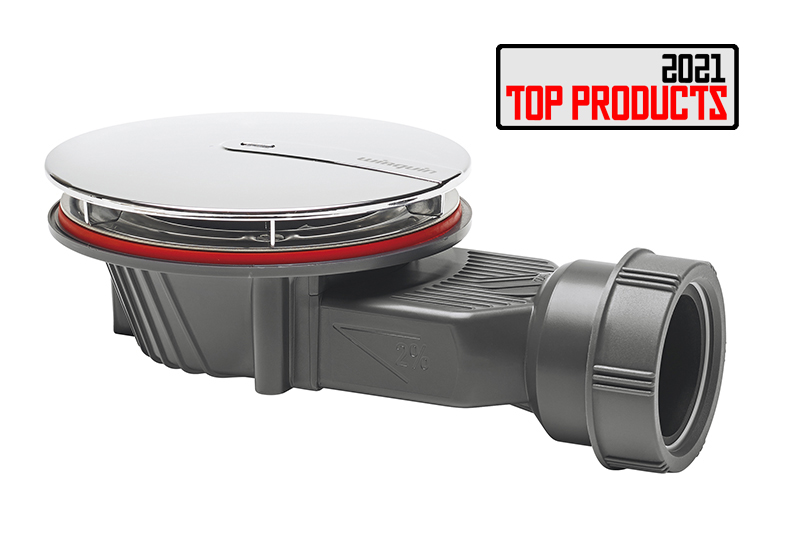 Wirquin has used membrane technology in numerous products for the last 14 years, and this experience has allowed the development of a new generation of membrane, which is designed to be a perfect barrier against bad smells. Thanks to SLIM +SMART Membrane Technology there are no more bad smells, no more pipe noises and no more backsiphoning.
At just 40mm in height, SLIM+ is said to be perfect to be installed in low profile shower trays. Thanks to the bi injected washer under the tray, SLIM+ offers a reliable installation, guaranteed to be 100% leakproof. The stainless-steel fixing plate, combined with the three stainless-steel screws with brass inserts, ensures high performance and reliable screwing on the shower tray.
The removable cartridge with external bi injected external washer facilitates the extraction and reintroduction of the membrane for deeper cleaning and direct access to the pipework. The independent hair catcher is removable without removing the membrane cartridge.
Eco designed, SLIM+ encourages cleaning without the use of chemical products. Thanks to its compactness the shower waste uses 30% less plastic compared to the first Slim generation. It is manufactured in France with a new generation press that consumes 50% less electricity, packaged in the smallest recyclable cardboard and guaranteed for 10 years.