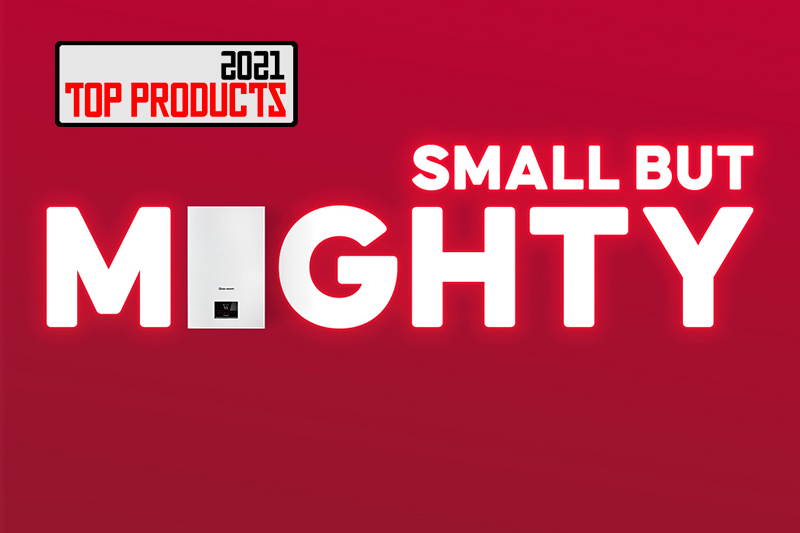 Fitting within a casing size of 626 x 400mm, the Compact combi is available in 24 and 28kW outputs. Expanding the existing Glow-worm range, the Compact comes with a flue and the Power System Filter. What's more, the boiler also has a stainless steel heat exchanger to provide protection against corrosion for older systems – helping to increase the lifespan of the boiler – and a new touchscreen interface for ease of installation.
The Compact offers a range of features, including;
Built in bracket – easy to install, saving you time and money during installation.
External eBUS socket – connectivity made easier between boiler and controls.
Lowest flow operation – for greater system flexibility making it suitable for more for domestic properties.
Increased volume for expansion vessel to suit a variety of system sizes – designed to protect water heating systems from excess pressure.
Additional accessories are also available including 25mm spacing frame to allow for upward piping – which can still be fitted within a cupboard.
Available in both natural gas and LPG options, the Glow-worm Compact is ideal for applications where space is at a premium, including kitchen cupboards and caravan retrofit projects. In addition, the Compact is fully compatible with the Glow-worm's existing range of controls and comes complete with a five-year guarantee.
Spencer Clark, Commercial Director for UK & Ireland at Glow-worm, said: "The Compact boiler is a great value addition to the Glow-worm range. What we're hearing from installers is that increasingly homeowners are seeking smaller boilers that don't compromise on performance. The new Glow-worm Compact really packs a punch when it comes to performance, but its size means that it can be easily placed out of sight within the home, for example within a kitchen cupboard.
"At Glow-worm we are continuously investing in our range of products to ensure installers can confidently recommend the very best heating solutions to their customers. To further support the launch of the new Glow-worm Compact, we're also offering training sessions to installers, which cover both the product and its applications but also expert advice when it comes to installation."
Martin Durbas, from Abbotsford Plumbing, commented: "The touch screen interface and built-in bracket on the Compact meant it was really quick and easy to install. While its small footprint also meant that it could be installed out of sight within a kitchen cupboard, which was ideal for the homeowner. The great value bundle with boiler, flue and Power System Filter means that I'm now able to provide customers with an incredibly cost-effective option with the Glow-worm name they trust."