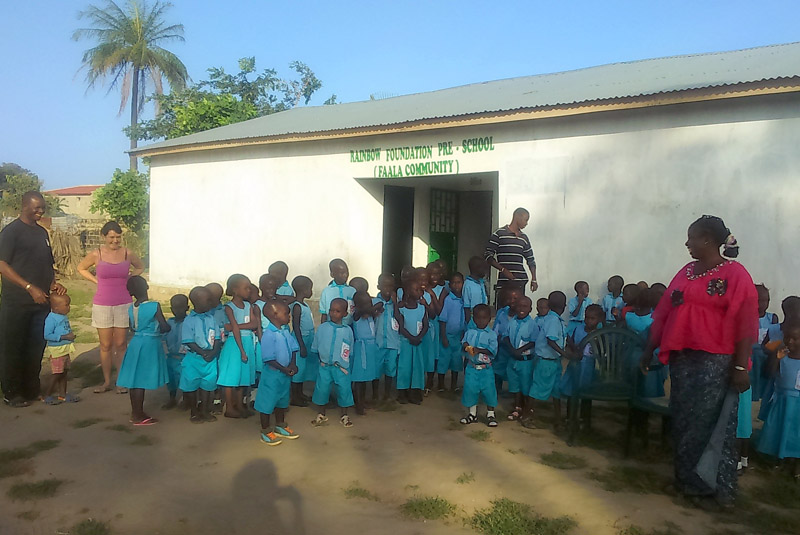 Twyford has donated ceramic products for a toilet block in the Rainbow Foundation Pre-School, a new school for 60 local children in Faala, Gambia.
Faala is a new settlement near to Sanyang and the school has been constructed for younger children who can't safely travel to Sanyang, due to the long and dangerous route on foot.
The addition of the new toilet block has provided four cubicles for the children and two for the teachers. Twyford donated four small toilets, two large toilets, four washbasins, taps and all relevant fittings.
Says Dave Hindle, project spokesman:
"This school is vitally important for the children of Faala. There was such a demand for places when it opened that we desperately needed to be able to provide the right quality of sanitary facilities. Smaller toilets aren't available in Gambia, so the children were absolutely delighted when they saw the delivery from Twyford. The parents and teachers are also happy that they have such good facilities."
Says Raffaela De Vittorio, Marketing and Brands Director for Geberit and Twyford:
"This is a such a worthwhile project that we didn't hesitate when we were approached to see if we could help. I am so pleased that the school is doing well and hope the children are enjoying all of their new facilities."
For further information on Twyford, visit www.twyfordbathrooms.com