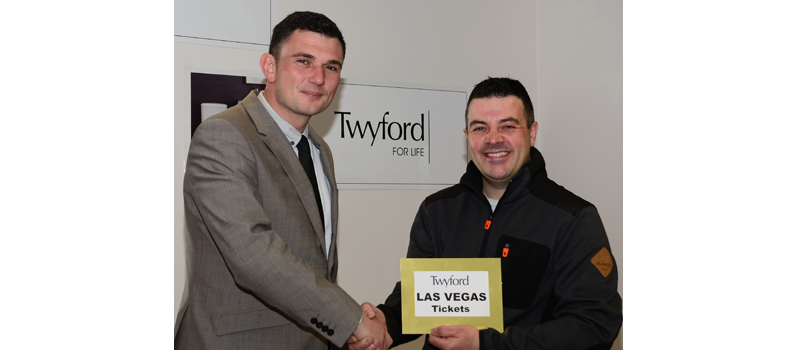 Twyford has announced the first lucky winner from its national installer 'Win Big' £5000 prize promotion as Will Thompson from Newcastle-upon-Tyne.
Will was selected in a random draw of the installers who have already registered for the promotion and has chosen a dream five-day break in Las Vegas as his prize.
Twyford is giving installers the chance to win a choice of six luxury prize packages worth up to £5000 each, as well as earning £250 cash back every time they buy over £400 worth of Energy Collection products, in the promotion which runs until 30th June.
All installers have to do is complete a quick and easy registration form at www.twyfordpromotions.com by 30th June if they still wish to enter. Plus, each time an installer buys at least £400 worth of Energy Collection products during the same time period they will earn £250 cash back, as well as being entered into the competition again to give them more chances to win.
The second of the random draws will take place on 1st July. The prizes, all worth up to £5000, include a family holiday to Euro Disney, five days in Las Vegas, an all-inclusive holiday to Barbados, a technical package such as a 3D TV with iPad and Xbox, tickets for the winner and friends to a top sporting event and a five star, VIP weekend in Barcelona.