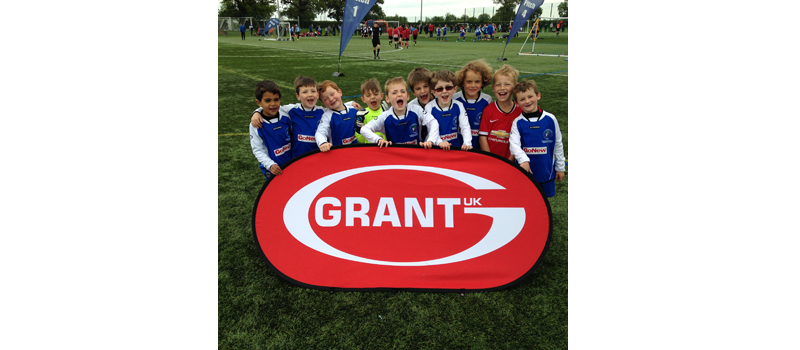 The weekend of the 16th and 17th May was a busy one for some football loving under-7s in Wiltshire.
Only a short drive from Grant UK's headquarters in Devizes, FC Chippenham hosted a leg of its annual Festival of Football where children of all ages are invited to play in five-a-side tournaments.
With a member of its Technical Services Department coaching one of the teams, Grant UK was keen to support this sporting event through sponsorship.
"The incentive behind the tournament was to provide the teams of under-7s with the opportunity to have plenty of game time, building up their experience on the field and feeding their enthusiasm to participate in this much loved sport," explains Anna Wakefield, Marketing Manager for Grant UK. "They had a great day and everyone went home with a medal!"
For more details on Grant products visit the award winning website at www.grantuk.com.