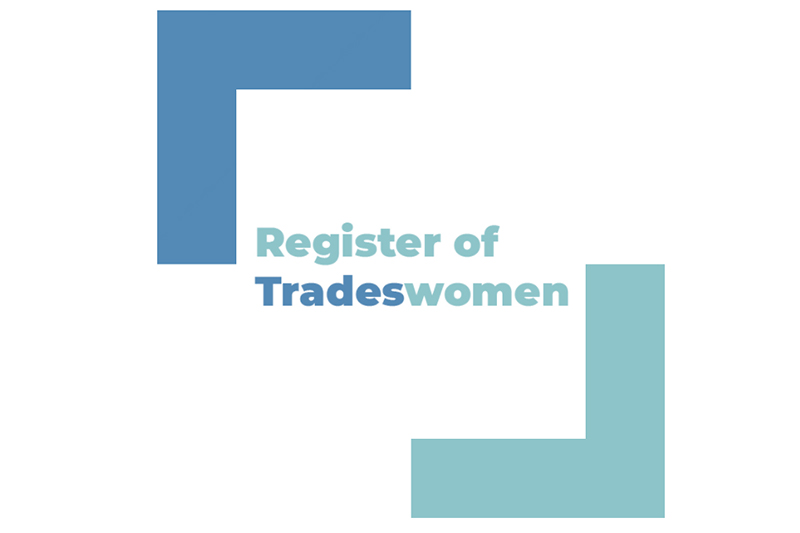 The National Register of Tradeswomen launches officially today (1 March).
The register has been set up in response to ongoing frustrations around the lack of visibility of, and access to, tradeswomen and to address concerns of vulnerable householders, some of whom feel safer with women. The not-for-profit organisation also has plans to enable women to train in trades and access funds for training.
Householders will be able to access the register via a freephone number – 0300 770 2252 – to find suitable tradeswomen in their area. The tradeswomen will accept the work and admin staff will handle the invoicing and chasing up of payments.
"Using the register allows tradeswomen to inspire women, especially women in difficult situations, to become able to take control of their lives and make a good income for themselves and their families by training and working in skilled trades," says co-founder Hattie Hasan MBE. "No one knows how many tradeswomen there are, and until we do we can't measure how we're doing or what needs to change. When you register it means you'll count. Finally we will be counted."
She adds: "We believe that women want to know they're supporting and contributing to empowering other women through helping them into worthwhile and well-paid careers. We believe that women want to enable other women to achieve independence and a life where they have control."
As well as making tradeswomen easier to find, the register means they can finally be counted, which will provide the data needed to increase the number of tradeswomen available. "We want all tradeswomen, not only self-employed ones, to register so we can get an accurate picture in the UK and work towards making the changes we want to see," says Hasan. "We'll be asking all employers to encourage their tradeswomen to register. We don't count if we're not counted."
Stopcocks hopes the register will provide security for vulnerable householders. "Thousands of householders have been telling us for years that they don't feel safe not having a choice over who enters their house," says Hasan. "Women, particularly, have been calling for more safety overall. They want the opportunity to choose who comes into their homes and for some this means choosing tradeswomen."
The register is free to join. The campaign is launching on Instagram with the hashtag #StarttheROT.
For further information on Stopcocks Women Plumbers and the Register of Tradeswomen, call 0800 8620010 or email [email protected]