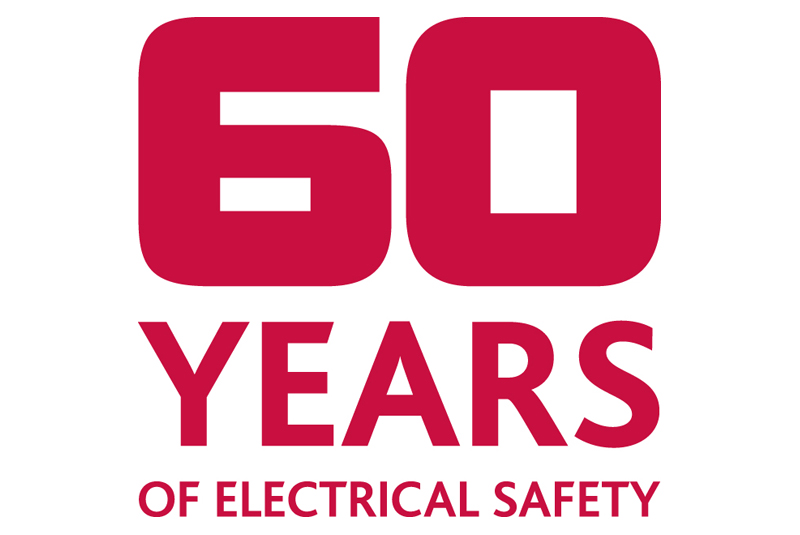 This August marks an important milestone for NICEIC as it celebrates the 60th anniversary of its inception.
It was officially incorporated on August 10 1956. The National Inspection Council for Electrical Installation Contracting, as it was first known , started out with 3,500 contractors on its roll. Today, it has more than 19 000 Approved Contractors and an additional 9,000 domestic installers.
"The 60th anniversary marks a significant milestone in the history of NICEC," commented current CEO of NICEIC, Emma Clancy. "Much has changed within the industry during the last six decades but the values of safety and competence remain at the core of everything we do.
"More and more businesses now turn to NICEIC for accreditation – firms who have voluntarily chosen to have their work assessed on an annual basis. They provide the appropriate insurances and customer protection policies, and have a detailed record of their work through the certification and notification process.
"This has to be a good thing, not only for the industry but consumers too, and we will keep working hard to continue to improve and meet our customers' needs today and tomorrow."
NICEIC was created in a post-war era when there was a lack of uniform standards for wiring and there was no regulation of anyone carrying out electrical work. Although the first edition of the wiring regulations was produced way back in 1882, there was little control over the guidance being implemented.
In 1923 The National Register of Electrical Installation Contractors (NREIC) was set up to help the public identify competent contractors – although many of the contractors around at the time were not obliged to sign up.
It would be another 33 years before NICEIC was set up as the first voluntary body and, although much has changed, the principles remain the same – to keep a roll of approved contractors, to carry out inspections of their work, and to inform the public about the dangers of unsafe installations.
"It has been interesting looking back at the history of NICEIC and what it was like back then," adds Emma. "Many of the principles remain the same but the delivery is somewhat different – and better I would like to think."
By the late 50s, NICEIC had around 14 inspecting engineers – one for each electrical board across the country. Some of them had to borrow test equipment from the area boards but they still managed to carry out more than 7,500 individual inspections.
Although 92% of inspections were rated good – around 2% were found to be not up to standard – this dropped to 0.2% in the first decade and was an early indicator of the work NICEIC was carrying out to drive up standards. The numbers on the roll were also increasing steadily, showing the influence NICEIC was having within the sector.
Today, NICEIC employs a team of 70 engineers who inspect more than 50,000 electrical installations each year. Its technical helpline deals with, on average, 60,000 enquiries each year – ensuring that technical standards within the sector are maintained.
In addition, NICEIC now offers a range of add-on services for its customers. "The electrical contractor of today is very different to one from 1956," adds Emma. "They are able to carry out a range of different tasks relating to the change in consumer demands and the development of the industry over time.
"NICEIC has had to reflect this change in the services it provides. We now offer a suite of professional services including training courses in renewables and smart home technology which provide further opportunities for contractors.
"We have also taken a more modern approach to the way we interact with our customers and launched a customer charter to report back on the services we provide.
"Customers of NICEIC now rate the service at an impressive 8.4 out of 10, while just under 95% also rate the technical advice received as excellent.
"We will continue to build on this and ensure NICEIC is the number one choice in the industry for the next 60 years."