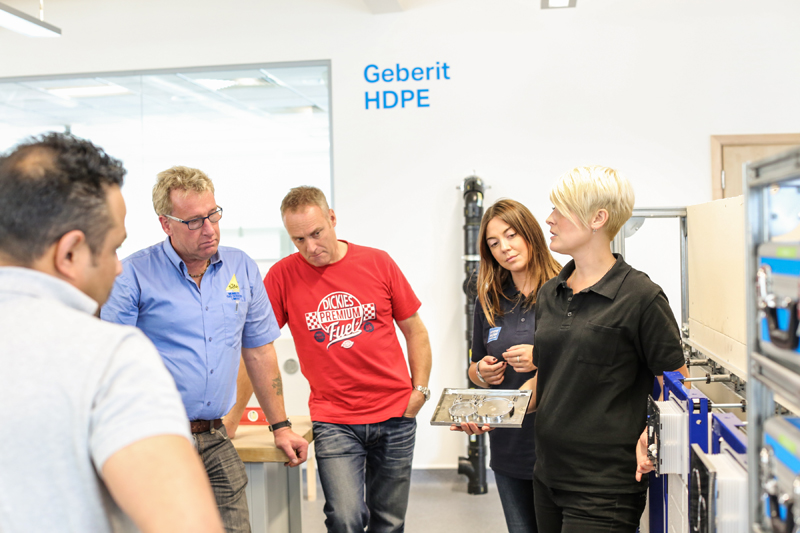 With the latest training dates announced, Geberit believes now is the time for installers to make time in their schedules to expand their knowledge of the latest piping systems and sanitary solutions before the year is out.
Autumn 2016 training dates are:

Sanitary training
Wednesday 7 September (Warwick)
Thursday 15 September (Dublin)
Wednesday 12 October (Warwick)
Wednesday 16 November (Warwick)
Thursday 24 November (Dublin)

Piping training
Wednesday 12 October (Dublin)
Thursday 13 October (Warwick)
Wednesday 16 November (Dublin)
Thursday 17 November (Warwick)
As well as broadening their knowledge on the latest piping, drainage and sanitary products on the market, installers attending the free training days will also be able to keep up to date with industry issues and regulations that are likely to affect their work. Just a few hours training results in increased confidence in fitting the latest products and systems and a high level of expertise regarding their trade.
Held at the compnay's Academies in either Warwick or Dublin, the training takes place in state-of-the art and purpose-built facilities where installers are encouraged to get hands on with systems in a realistic work-like environment.
The sanitary training module covers methods for installing wall-hung sanitaryware, including the AquaClean shower toilet range. Meanwhile the piping training looks at supply systems including Mapress and Mepla and drainage systems including Geberit HDPE.
Not only are candidates awarded a certificate on completion of their training, they also receive a free Geberit Duofix frame and flush plate or a selection of Geberit Mapress worth £250 as a thank you.
All training is free and refreshments are provided. For more details and to book, call 0800 0778 365 or email [email protected]