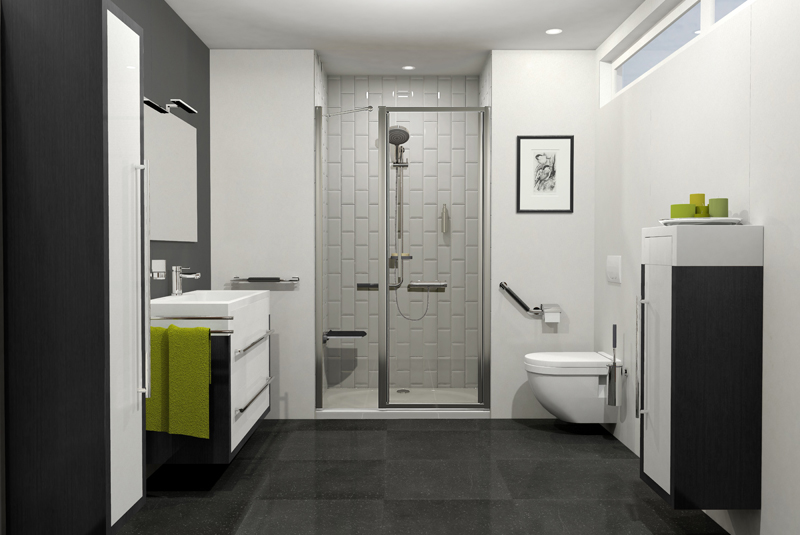 The new range of Boston Comfort and Safety accessories is described as an attractive contemporary collection of multi-purpose bathroom accessories designed to create a safe showering environment without compromising on style; featuring a unique anti-slip grip that can be retrofitted to the product, providing futureproofing options for those homeowners whose mobility needs may increase over time.
The range is said to be the ideal choice for those who don't want to install an 'institutional' style shower space, which may be unattractive or impede the resale value of their property, but do wish to be assured of showering safety and security as part of their everyday routine.
All of the stainless steel safety bars within the Boston Comfort and Safety range support up to 150KG (over 23 stone) and come with the option to add the anti-slip grip to provide extra reassurance.
To illustrate how easy it is to retrofit the range's anti-slip grip, Coram has released a short video illustrating the feature in action: