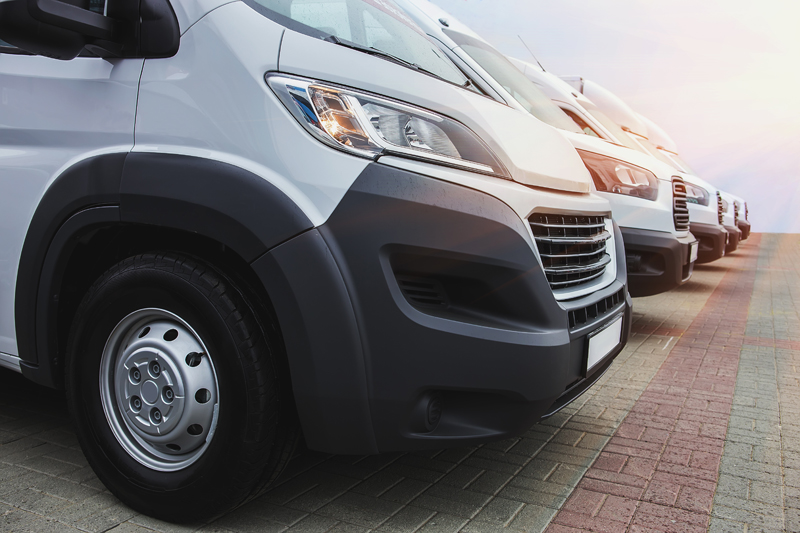 LeaseVan.co.uk has urged business owners with unbranded company vehicles to use vans as a marketing tool to win over customers and grow businesses in 2019.
The van suppliers have outlined ways in which branded vans can support businesses rather than just getting employees from A to B in the New Year.
The LeaseVan team estimate that around half of Britain's 2.5m van drivers do not post simple contact details to the sides of their vehicles. Yet branding on the sides of vans is said to be one of the most cost-effective forms of advertising with as many as 3,000 potential customers an hour catching sight of a van operating in one of our major cities.
Unlike billboards and advertisements, which involve recurring high costs, a branded van only requires an initial investment for a fraction of the cost.
No matter if a vehicle is stationary or moving, van drivers need to create something that stands out from the crowd. Think about big, bold, lettering and a visible company logo which can be easily associated with a trade, such as a flame icon for a gas engineer.
It is also crucial to work with a professional designer as well as remembering to check what the vans will look like when the doors are open. If a text is splashed down the side of the door, drivers must remember that words will become shortened when the van door is open. If a company name could cause offence when shortened the design may need rethinking.
It's also vital to ensure misleading information is not being used in branding. Companies will often put prices on display, but this can lead to all sorts of trouble. For example, if a company is offering to clean windows for £5, someone may take this to mean £5 for all windows. Customers are well within their rights to lodge a complaint and could even go directly to Trading Standards.
Business leaders should also urge their workforce to keep vans clean and tidy, not only to improve the visibility of any branding, but to also show that the entire company cares for its vehicle and work.
First impressions speak volumes and having a clean and tidy van shows a dedication to the company image that reflects work too. A dirty, untidy van would likely turn people off the idea of hiring a company as it suggests a poor standard of work. This goes for inside the van as well as outside so do not leave paperwork sprawled across the seats or coffee cups scattered in the foot-well.
A spokesperson for LeaseVan.co.uk, commented: "White van drivers really could be missing a trick when it comes to van branding, and so what better time to fine tune your marketing that the start of a new year?
"Business owners should not only be looking to make a great first impression, but also a lasting impression too, and vehicle wraps are an effective way of spreading your business' message and making an impact on those all-important potential customers.
"It doesn't cost much to order some professional graphics for the side of a van and it's an investment which will pay for itself in no time.
"You can reach a larger audience with a vehicle wrap than almost any other form of advertising, and in fact many businesses gain more customers from their vehicle wraps than their websites!
"It's important to note that if you're branding a leased van, you will need to make sure any decals are removed before you return the vehicle at the end of your lease, but this is equally a very simple and cheap process."