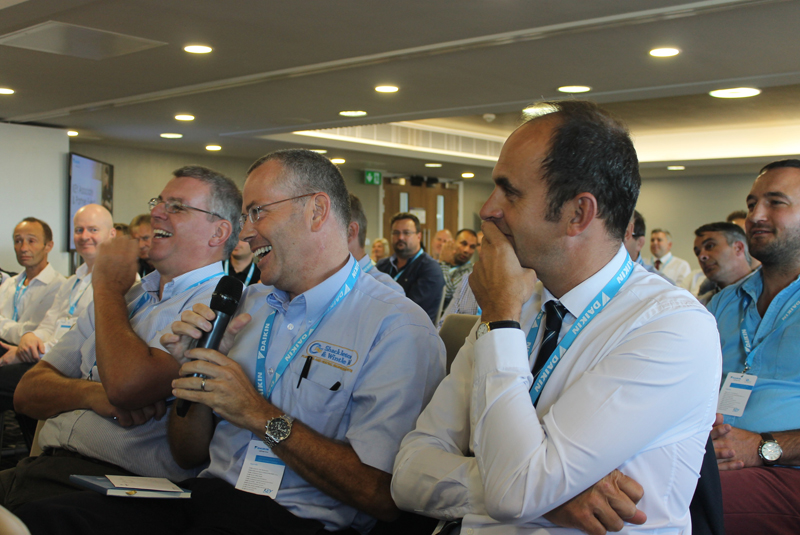 A live poll conducted by Daikin UK reported that nearly 80% of its KEY installers predict future sector growth, with running cost savings highlighted as the biggest driver of the market.  The survey, taken at Daikin UK's first KEY Conference, revealed interesting insights into the impact of legislation and customer requirements.
At the first Daikin UK KEY Conference, installers and contractors participated in a live polling session on the current state and future direction of the renewable heating sector. Prominent industry topics were explored, such as the changing awareness of heat pump technology, perceived barriers to growth, the demand for smart technologies as well as the impact of the Renewable Heat Incentive (RHI) and the set-up of the new Department for Business, Energy and Industrial Strategy (BEIS).
When considering the transfer of the energy remit from DECC into BEIS, half of those surveyed felt that the change would make no difference to the market, whilst nearly 20% believed that the heat pump sector should be more aligned with business and innovation.
Exploring the drivers of the heat pump market, 75% of respondents felt that running cost savings were the strongest driver, with building regulations and an interest in new technology each being identified by 10% of voters and just 5% identifying sustainability targets as the strongest driver. This response was further supported by responses to 'how strongly has the RHI driven heat pump sales', with more than 40% of installers saying the RHI had been a strong driver, and 35% saying it has had a modest influence on sales.
When asked whether awareness of heat pump technology amongst homeowners and specifiers had increased or decreased over the last two years, two thirds of the KEY Conference attendees believed that awareness had increased.
However when asked what was the biggest barrier to selling heat pumps, 53% of installers identified it as the cost compared with a boiler or other renewables, whilst 22% said that clients' lack of understanding of the environmental or cost benefits remained a barrier to purchase.
Discussing the results, Nancy Jonnsson, Commercial Director for Domestic Heating and Renewables at Daikin UK said, "At Daikin UK, we believe in listening to the market and encouraging input from our KEY Members, Partners and Associates. So it is a hugely positive sign that nearly 80% of our top installers anticipate either major or modest levels of growth in the coming years".
"However, increasing awareness of the cost saving benefits of heat pump technology is of paramount importance to ensure growth remains on an upward trajectory. By delivering extended warranties, free training and marketing support through the KEY Installer Scheme, Daikin UK is fully committed to ensuring the success of our KEY Members, Partners and Associates."
For more information on Daikin UK please visit: www.daikin.co.uk