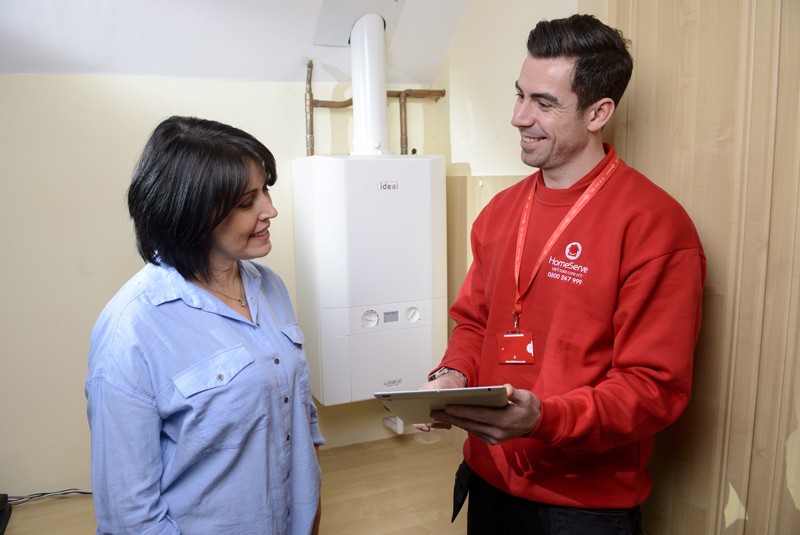 Gas and heating engineers are Britain's most trusted traders for 2016 – closely followed by electricians and plumbers, a recent HomeServe survey has revealed.
More than one in five (22%) of UK homeowners opted for gas and heating engineers as the nation's most trustworthy tradespeople in the 2016 poll, released by HomeServe during Gas Safe Register's Gas Safety Week. Electricians (11%) rated second among more than 2,000 UK homeowners questioned in the OnePoll survey, closely followed by plumbers (8%).
Trustworthiness is said to be the most important attribute expected of traders by homeowners – with honesty, reliability, high quality workmanship and qualifications also ranking highly in the study. However, it appears traders can leave the jokes at home – as smart clothes, compassion, good humour and a smile are deemed to be least important.
"Before we let tradespeople have access to our homes, often for a number of hours, we obviously need to be completely confident we can trust them to do the job with competence and honesty." said Greg Reed, HomeServe's Chief Marketing Officer. "Hundreds of our engineers are working in homes across the UK every day, so we know how important this is to our own customers when they turn to us for help.
"With the busy colder months ahead, gas and heating engineers will play a vital role in helping to  repair people's homes, so it's fantastic to see them recognised in this survey", Greg added. "Gas Safety Week is a great way to celebrate those engineers who work hard to help us when we need them most."
In total, 85% of homeowners who responded in the study deemed qualifications and accreditations to be essential ingredients for choosing their trusted traders of choice. All of HomeServe's engineers are Gas Safe registered.
Jonathan Samuel, Chief Executive at Gas Safe Register, added: "Having any kind of work done can be stressful, and knowing that the person who is undertaking work is a suitably qualified professional like a Gas Safe registered engineer is a great help. We always say "Trust the Triangle", and always use a Gas Safe registered engineer."
The study also shows that when it comes to the tricky decision about picking a trader, knowing them personally (39%) and word of mouth recommendations from family and friends (36%) prove to be the most popular choices.
For more information visit: www.homeserve.com